Induction Cooktop, 30cm, 2 Zones
Child and pet safe – cooktop remains cool to touch until a pot or pan is placed on the surface
PowerBoost activates a very high heat, bringing liquid to boil in less than a minute
Touch&Slide controls easily control each cook zone
The feature images used on this page are examples to demonstrate the product benefits and may differ slightly from the actual product.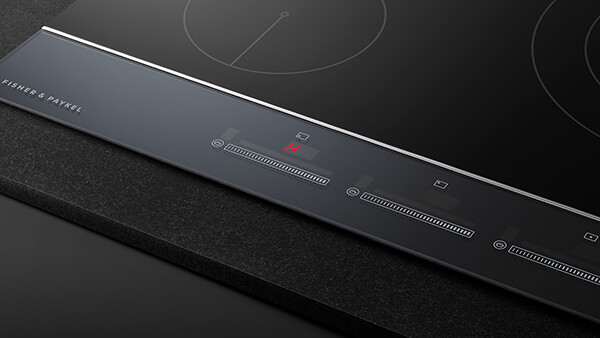 Instant response
Go from a boil to a simmer in seconds. Fisher & Paykel TouchandSlide controls react immediately when you adjust the temperature, so you don't waste time in the kitchen.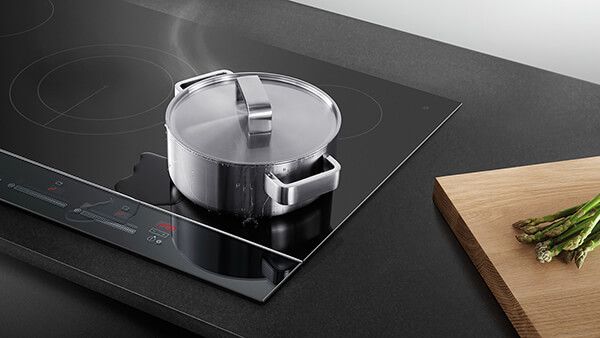 BEAUTIFUL TO USE
Safer choice
Induction cooktops only start heating your pot or pan once you've placed it on the ceramic surface and stop as soon as you remove it – so you don't have to worry about curious little fingers or leaving an element on.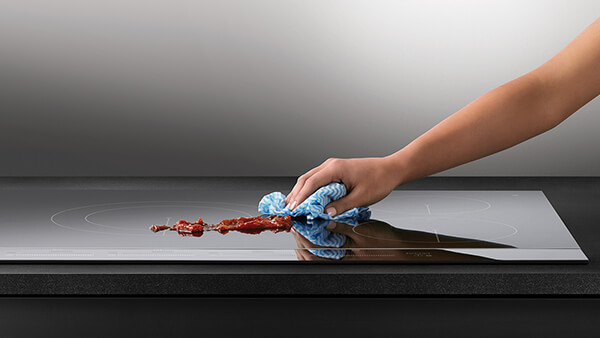 BEAUTIFUL TO USE
Easy cleaning
The surface around your cookware stays cool when you cook, preventing baked-on spills and making cleaning up a breeze. The durable ceramic cooktop surface just needs a quick wipe after use to maintain its good looks.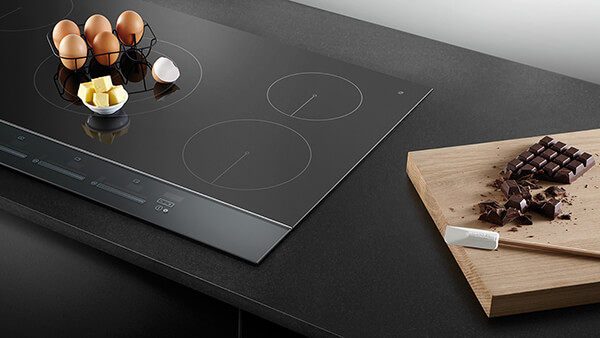 PERFECT RESULTS
Enhanced features
PowerBoost and GentleHeat deliver either very high or very low heat fast for specialised cooking tasks such as searing meat and melting chocolate. An integrated timer keeps you on track.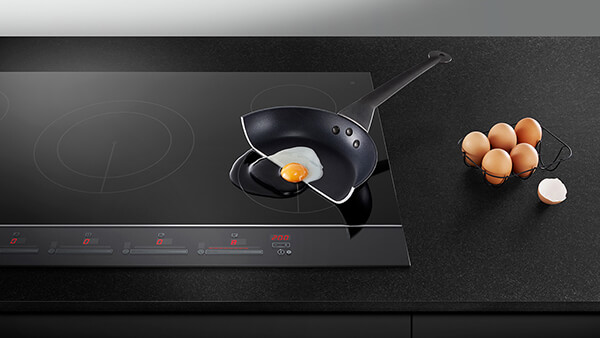 RESPECT FOR THE PLANET
Superior efficiency
No heat is wasted during induction cooking because only the cookware is heated, not the cooktop surface. This makes induction cooking more energy-efficient than electric or gas cooktops.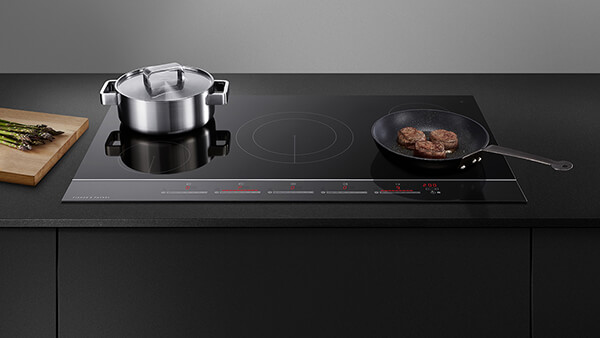 PERFECT RESULTS
Precise control
Fisher & Paykel induction cooktops offer extremely accurate, consistent temperature control from very high to very low heats, so you can sear, sauté and temper like a pro.
Cleaning
| Cleaning Attributes | Value |
| --- | --- |
| Flat easy clean glass surface | |
| Pan detection system | |
Controls
| Controls Attributes | Value |
| --- | --- |
| Auto cut-off timer for each zone | |
| Minute timer | |
| Soft-touch electronic controls | |
Performance
| Performance Attributes | Value |
| --- | --- |
| Heat settings | 9 |
| Induction cooking technology | |
| PowerBoost | |
Power requirements
| Power requirements Attributes | Value |
| --- | --- |
| Amperage | 16A |
| Supply voltage | 220 - 240V |
Product dimensions
| Product dimensions Attributes | Value |
| --- | --- |
| Depth | 530mm |
| Height | 57mm |
| Width | 300mm |
Safety
| Safety Attributes | Value |
| --- | --- |
| Keylock | |
| Pan detection system | |
| Safety time out | |
| Spillage auto off | |
| Surface hot indicators | |
Warranty
| Warranty Attributes | Value |
| --- | --- |
| Parts and labour | 2 years |
Zone ratings
| Zone ratings Attributes | Value |
| --- | --- |
| Front | 2300W |
| Front zone (Powerboost set) | 3000W |
| PowerBoost | up to 3000W |
| Rear | 1200W |
| Rear zone (Powerboost set) | 1400W |
Zones
| Zones Attributes | Value |
| --- | --- |
| Number of elements | 2 |
Resources
Download the resource
Download and open pdf in new tab