Refrigeration to Care
for Every Food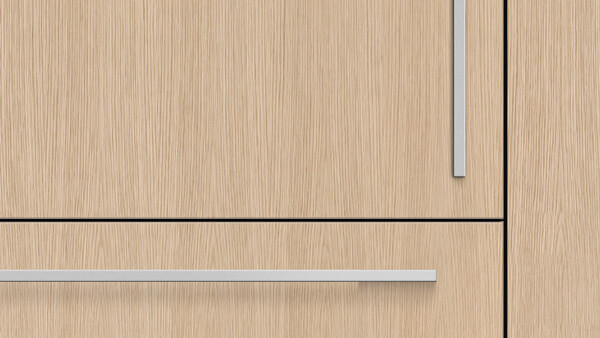 Integrated Style
Designed to match your cabinetry, Integrated style refrigerators offer the freedom to blend seamlessly with the kitchen, or contrast with stainless steel panels and handles.
View Integrated
What is Integrated Style?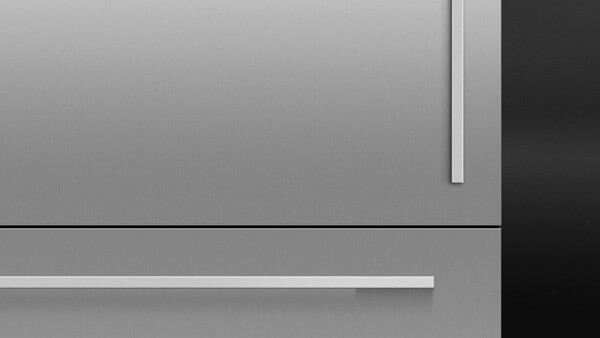 Contemporary Style
Contemporary style refrigeration showcases the timeless aesthetic of stainless steel. As our hallmark style, choose your preferred configuration with confidence knowing they are designed to match.
View Contemporary
What is Contemporary Style?
Professional Style
Robust stainless steel and bold handle designs define our Professional style refrigerators. Choose by preferred configuration to pair your design aesthetic with other Professional appliances.
View Professional
What is Professional Style?
Explore the
Performance Story
Keeping ingredients as fresh as possible until the moment they are ready to be used is key to perfect results in the kitchen. Select a single versatile appliance or build your perfect combination to control temperature and humidity, with separate compartments to store complementary foods together for lasting freshness.
Optimal Food Care
Create the perfect climate for each type of food, with Column Refrigerators and Freezers. Dual zones allow you to adjust the temperature and humidity for the best in cool storage.
View All Columns
Reduce Waste
from Pasture to Plate
Food producers go to great lengths to ensure the food we buy is fresh when it reaches the shelves.
With more than one third of the world's food production lost to waste every year, we believe when it comes to sustainability, every little bit counts.
With the right refrigeration and knowledge of how to properly store food and ingredients, we can each play our part in reducing food waste.
For the Respect of Food
When it comes to food preservation, one temperature does not always fit all.
Creating a suite of complementary refrigeration and freezer appliances gives the flexibility to store ingredients at their optimal temperature and humidity – locking in flavours, texture and micronutrients.
Respect for the food that nourishes us saves time and money, and reduces food waste due to spoiling.
Transpiration
Transpiration is a plant's sweating process, and the process by which fruits and vegetables lose moisture. The more humid the environment, the less the plant will transpire. Cooler climates also ensure any moisture on the surface does not evaporate.
Bacteria Spoilage
Bacteria cause the breakdown of proteins and the oxidization of fats in food. While all food contains bacteria, cold storage can either slow or prevent its growth – the colder the better.
Drip Loss
When freezing food, ice crystals form within the cells. An inefficient freeze will expand water molecules and break down the cell walls – moisture that is then lost during thawing. Freezing food quickly keeps ice crystals as small as possible, protecting the quality of the food that you freeze and defrost.
Cool Smarter
The key to excellent food care is the ability to maintain a stable and consistently cool temperature – a challenging proposition given the refrigerator is the most opened door in the household.
Decades of product innovation and testing are built in to every Fisher & Paykel refrigerator – microprocessors, temperature sensors, independently controlled fans and multiple air vents – to deliver excellent temperature and moisture control.
ActiveSmart™
Through a clever combination of microprocessors, sensors, independently controlled fans and vents, ActiveSmart™ adapts to changing conditions to bring the refrigerator back to equilibrium quicker.
Variable Temperature Zones
Separate zones allow you to adjust the temperature independently at the press of a button. Use pre-set food modes or make manual temperature adjustments to give you full control over the way your food is stored and cared for.
Humidity Control
The Humidity Control System is designed to create the ideal microclimate in each produce bin to slow the natural respiration and transpiration changes that degrade fruit and vegetables.
Luxury Meets Performance
Experience the ultimate in refrigeration with Fisher & Paykel Integrated Columns.
The hero of the Integrated style, Column Refrigerators and Freezers let architectural design elements come to the fore by taking on the chosen materiality of the kitchen for a refined, understated look.
Combine Integrated Columns for a kitchen that exudes luxury, underpinned by remarkable performance and intuitive technologies.
A Beautiful Solution
One of the purest examples of our design philosophy, Fisher & Paykel Column Refrigeration blends exceptional functionally with stunning aesthetics.
Hidden behind kitchen panelling or heroed in stainless steel, Column Refrigeration is a feature of the modern kitchen that delivers subtle sophistication.
Designed to Fit
Installed with 1/8 inch gaps and no visible hinges or grilles, Fisher & Paykel Column Refrigeration is designed to seamlessly fit with any kitchen layout.
Designed to Match
Choose from Integrated style Column Refrigeration models that extend the aesthetic of your cabinetry or stand out with stainless steel door panels.
Technical Excellence
State-of-the-art dual compressor systems enable independent food zone flexibility with greater control and accuracy.
Suit Your Lifestyle
Fisher & Paykel appliances allow you to redefine the way you use your kitchen, with refrigeration that is endlessly configurable and able to be distributed in the areas of the kitchen that best suit you.
Modular in design, CoolDrawer™ refrigerators are the perfect addition to a complete cooling solution for your kitchen.
Effortlessly switch between set temperature modes such as Pantry mode for dry storage of fruits and pastries, or Chill mode for convenient beverage storage when entertaining guests.
The Perfect Addition
With a range of styles and finishes, the CoolDrawer™ refrigerator fits seamlessly into the kitchen, living room or entertainment areas within the home, providing cooling options to suit your lifestyle.
Combine with Column Refrigeration and wine cabinets for the ultimate kitchen solution, or distribute across living spaces for ease of access when guests arrive.
Distributed
The ability to place and combine modular appliances in various configurations throughout the kitchen gives the freedom to design a living space that adapts to your lifestyle.
Entertaining
The CoolDrawer™ refrigerator is an elegant solution to entertaining. Install dedicated drawers in entertainment areas for storing beverages at the perfect temperature.
Custom Food Zones
The Fisher & Paykel CoolDrawer™ refrigerator provides five temperature settings – Fridge, Freezer, Chill, Pantry and Wine modes – combining intelligence with convenience.
Refrigeration for
Every Home
Designed to fit the needs of a busy lifestyle, Freestanding refrigerators give absolute convenience and flexibility of placement.
Modern and tasteful styling has been extended across Fisher & Paykel's range of beautifully crafted Freestanding refrigeration, with clean lines and flat doors that align with cabinetry at counter-depth for a seamless appearance.
With size and configuration options for every home, Freestanding refrigerators are designed to fit your kitchen and lifestyle.
Lead with Style
With our innovative ActiveSmart™ technology incorporated across the entire Fisher & Paykel refrigerator range, choosing the perfect refrigerator can be as simple as a style or configuration preference.
Left hinge or right. Stainless steel, white or black. French door or Quad. Fridge, freezer or both. Appoint your kitchen with the style that best suits you.
On Show
Due to their premium materials, finishes and handles, Fisher & Paykel Freestanding Refrigerators are visually stunning. Choose the look that makes a statement in your kitchen.
Sized to Fit
Freestanding appliances come to the fore when installed in existing kitchens. With a wide range of size and format options, these counter-depth refrigerators are crafted to fit beautifully.
A Perfect Match
A considered suite of kitchen appliances should be designed to match. Fisher & Paykel Freestanding Refrigerators are available in a range of styles to extend the design elements of the rest of the kitchen.