Fisher & Paykel has been designing products since 1934 and has grown into a global company with products sold in more than 50 countries around the world.
Curiosity: the Foundation of Excellence
Our design heritage is founded on a pioneering spirit and a culture of curiosity. We've built our legacy with a future focus that still stays true to the fundamentals of sustainable design. We believe technology should always begin with the people who use it. This has seen us challenge conventional appliance design to create products that deliver to genuine human need.
Our ongoing research and development is backed by a culture of open innovation, collaboration and curiosity – one that seeks to uncover insights and ideas that connect with our customers and respect our planet.
The Social Kitchen - Our Design Philosophy
The idea of the Social Kitchen underpins our design philosophy in developing flexible appliances that can be distributed throughout your kitchen and tailored to your individual lifestyle and needs. It is both a concept and a lived experience that connects people with food and design. The Social Kitchen draws on a deep understanding of patterns of use. The kitchen is no longer just a place where food is made. It is where we meet to talk about our day, where homework is done, where we engage and interact as families and friends.
Considered kitchens respect and reflect these patterns of use in their layout and in appliances that provide flexibility. That flexibility allows us to shift between the different requirements we have of our kitchens. By understanding the way kitchens are used we know what our customers are looking for in their perfect kitchen. They are looking for choices, for the freedom to create unencumbered by the restrictions of their appliance.
80 Years of Innovation
The best innovators don't just understand technology, they understand people. Since 1934, we've been designing technology that enriches and improves people's lives. By challenging conventional appliance design these world-first technologies have changed the way we live forever. In 2014 we celebrated 80 years of this spirit of curiosity.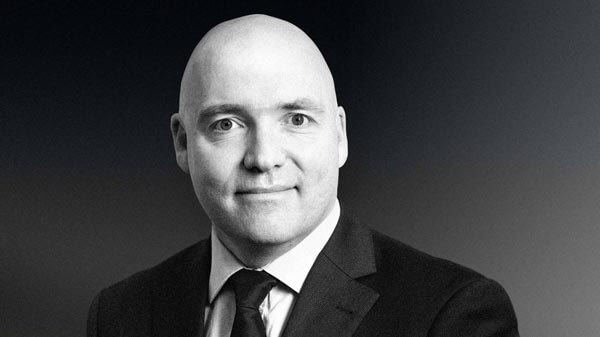 Mr Daniel Witten-Hannah
Managing Director and Chief Executive Officer
More
Our Brand Vision
To be the most human-centred appliance brand in the world.
At the heart of the Fisher & Paykel story are people looking for the innovation that changes the everyday into something out of the ordinary. It appeals to our basic human desire to live life and improve it. Our goal has always been to improve life through good design.
Curious
We are intrigued by the life lived around appliances and the ability for exceptional appliance design to enrich life. We listen to the experiences of our customers and each other to draw on real insights, weaving them into solutions that our customers value. Drawing on a culture of curiosity, creativity, resourcefulness and innovation, we have the courage to challenge each other and conventional thinking to re-imagine the future.
Innovative
Our culture is one of open innovation. It allows people to work collaboratively to find insights and ideas that connect with our customers and respect our planet. We constantly experiment to find new and better ways of doing things that our customers value. Reflected in our design philosophy, our appliances are purposeful, functional, beautiful and of high quality.
Sustainably Minded
Our commitment to sustainability is deeply embedded in our thinking. It informs the way we work, the products we make, the packaging they come in, and the way they are delivered. In a rapidly changing world, our responsibility to reduce our impact is one we take seriously and embrace.
Trusted
To be trusted by our users, our customers and each other is of utmost importance to us. We are deeply committed to doing what we say we will do, consistently over time. We trust our people to translate learning into action, this is the mindset that drives our growth. We are real people, making real products, for real life.
Generous
Our generosity of spirit shines through in our people, in the way we present our products, and in the beautiful experiences felt through every interaction with Fisher & Paykel appliances. With a fundamental belief in openness and collaboration, we share ideas and insights that help shape the world of home design.