NEW ENERGY LABELS
FROM MARCH 2021
In March 2021, a new labelling scheme will be implemented across the UK, Europe, and Ireland to make energy labels more understandable for consumers and help them make better informed purchasing choices.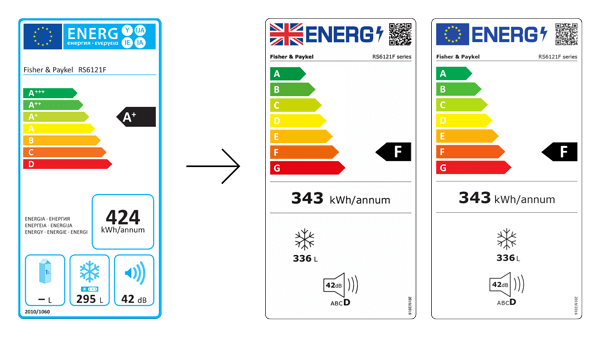 Increased demand for more environmentally friendly products has meant more efficient products are now available, making the current A+++ (high efficiency) to G (low efficiency) label scales less effective. The Energy Labelling Framework Regulation is rescaling the existing labels back to the original and simpler A to G scale. Products with a current A+++ rating may drop down to a C, however, this change will not have any impact on the efficiency of the product.
These new labels will be visible for UK and European consumers in physical stores and online as of 1 March 2021. This change applies to the following products: Refrigerators, Freezers, Refrigerator Freezers, Wine Cabinets, Washing Machines, Dryers, Washer Dryer Combos, and Dishwashers.
FAQs
Energy labels help inform you on how efficient your appliances are, and enable you to choose the most energy efficient products for your home and also for the environment.
The energy label scale is colour coded from red to green. It shows how efficient a product is and how much energy it consumes in kWh. The lower the kWh figure the less energy it uses, saving you money on your bills. Energy labels also show water consumption and noise levels.
Previously, appliances had energy labels from A+++ which are highly efficient appliances, down to G, which is a less efficient appliance.
Over the past 5 - 10 years, new innovations in technology have led to products being much more efficient, and this has led to ratings at the A+++ level being overpopulated. The energy label scale has been reset to clearly show the difference in efficiency between products sold today, to make it easier to decide which product is best for you.
This means that our most current appliances will no longer have A or B energy ratings. As they are rescaled, A+++ appliances may fall to a C level, and C levels may fall to E levels.
There will be no change to the efficiency of the product. Very few current appliances will be categorised at the new A level.
From 1 November 2020, all new appliances must carry the new energy label that has been rescaled as well as the old label. The appliance hasn't reduced its efficiency, it is the testing and calibration that has changed. This dual labelling period will take place until 1 March 2021, after which only the new label will be used.
No, all appliances have been regraded as per the new energy labelling directive from the UK and Europe. However, this doesn't mean they have become less efficient – this change only impacts the labelling scheme, not the efficiency of each product.
Yes, the A graded appliance will be more efficient and use less energy.
Ecodesign of energy-consuming products
There is a growing global demand for more energy efficient appliances. Consumers are increasingly opting for products which reduce energy and resource consumption.
The new legislation aims to remove the least efficient appliances from the marketplace, and promote designs with increased efficiency. The new ecodesign directive sets out minimum mandatory requirements that improve energy efficiency and ensures that the design process of a new appliance considers its environmental impact during its whole lifecycle.
For more information on sustainable policy & ecodesign, visit the European Commision website.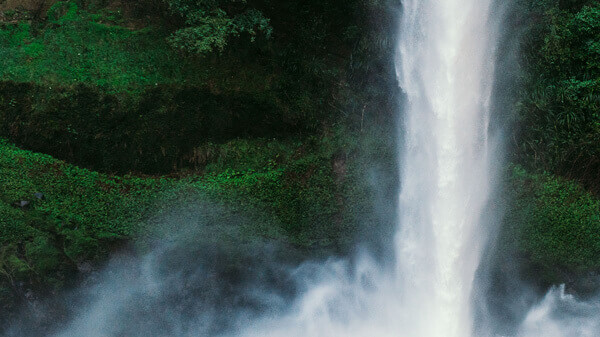 RESPECT FOR THE PLANET
Each appliance has its own unique impact within the spectrum of sustainable practices. We have a strong focus on reducing energy, water and detergent use for the life of the product, with the belief that many small innovations pay big dividends over time.
Explore Appliances