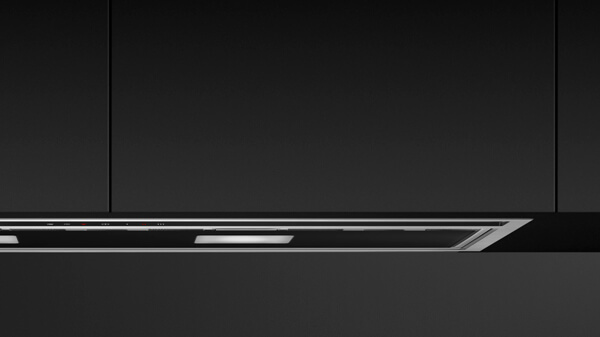 Integrated Style
Integrated style rangehoods fit seamlessly within your kitchen cabinetry, extending the design aesthetic of the space. Experience exceptional extraction performance and recessed lighting engineered to complement Fisher & Paykel cooking appliances.
View Integrated
What is Integrated Style?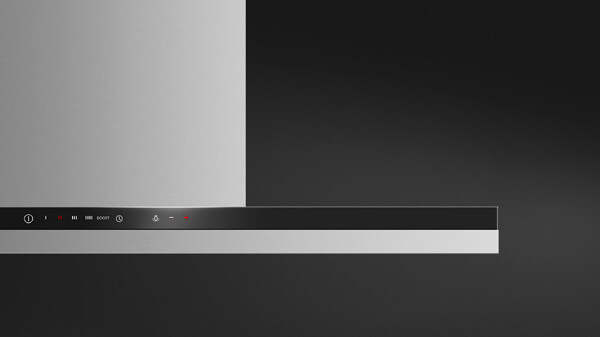 Contemporary Style
Designed to mirror and match Contemporary style appliances, with sleek black glass and stainless steel elements. Contemporary rangehoods blend timeless design with quiet yet powerful performance.
View Contemporary
What is Contemporary Style?
Explore the
Performance Story
The considered design elements of Fisher & Paykel rangehoods are immediately apparent. Mirroring the aesthetics and dimensions of cooktops and ranges in their style, these paired products are a showcase of symmetry and balance. Choose a rangehood that complements your cooktop, with exceptional airflow, full surface lighting and edge-to-edge extraction performance to match.
Designed To Fit
Fisher & Paykel's Integrated Insert Rangehood is both a refined kitchen feature in its own right, and one that accentuates the appliances it pairs with.
With its black glass and stainless steel aesthetic, it's designed to match the rest of the Fisher & Paykel kitchen appliance family, fitting seamlessly into the kitchen surrounds with LED lighting that illuminates the full cooking surface, and quietly efficient extraction.
View Rangehood
Creating
Cleaner Spaces
The kitchen has become the social heart of the home, and as living spaces continue to blend into the areas where food is prepared and cooked, managing the by-products of cooking is more important than ever.
When we cook, not all that we create makes its way to the plate. Water evaporates, oils are taken past their flash point and begin to smoke, and tiny particulates turn to char and ash.
Capturing vapours, oils and odours keeps cabinetry looking new, furniture from absorbing smells, paints from discolouring, and the air we breathe clean.
Hidden Or Heroed
The rangehood can be used to draw out and extend the design features of other kitchen appliances, or can be hidden behind cabinetry to give a more minimal aesthetic.
Hidden
Integrated rangehoods blend seamlessly into the kitchen, providing exceptional edge-to-edge ventilation performance nestled behind custom kitchen cabinetry.
Heroed
Create a design-forward kitchen, with rangehoods that perfectly match the aesthetic of Fisher & Paykel ranges and cooktops.
Deepen The
Cooking Ritual
Cooking is a ritual we experience with the senses. We know instinctively when food is cooked to perfection. It is the aroma of caramelising onions, or the well-marbled steak turning a deep brown as it sears in the pan.
The best ventilation enhances the cooking experience with features that let you trust in your senses. It removes the vapours of volatile oils allowing the true aroma of a dish to stand out during cooking. It provides precision lighting that is designed to perfectly illuminate the cooking surface and the food you are cooking.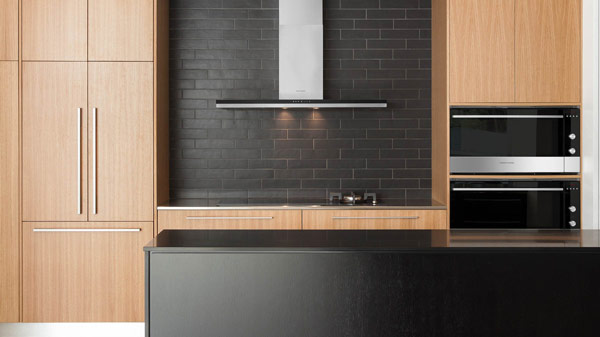 Design Symmetry
Fisher & Paykel rangehoods are designed to match, to fit perfectly, and to add to the overall aesthetic of the home. They both extend the style of cooking appliances from floor to ceiling and communicate their own design cues to create a kitchen that is considered and beautiful.