Outdated browser detected
You are using an unsupported browser and may not experience the site, or shop online as intended. We recommend you
upgrade
Ultimate design freedom
Cooking companions to complement your kitchen style. The kitchen companion family includes a Built-in Oven, Combination Steam Oven, Coffee Maker and Warmer Drawers, taking kitchen design and cooking convenience to a new level. Each product is based on standard 24" dimensions, with an optional 30" trim kit, and can be easily configured to suit your kitchen design. Browse Products
2 x 2 grid
---
Perfect modularity means products can be contained in a grid, offering maximum functionality for the space required.
3-in-a-row
---
Perfect for small spaces and a full suite of matching kitchen appliances, companion products sit seamlessly alongside each other.
3-in-a-line
---
The ultimate in design flexibility. Ideal for when space is limited. Add a warming drawer below your choice of two companion products to stack three appliances vertically in a 24" wide space.
2-in-a-line
---
Designed to match. Add a complementary kitchen appliance and functionality to your kitchen in a 24" wide space.
Side-by-side
---
Simple and elegant, you can pair appliances from our family of matching products to suit your kitchen design.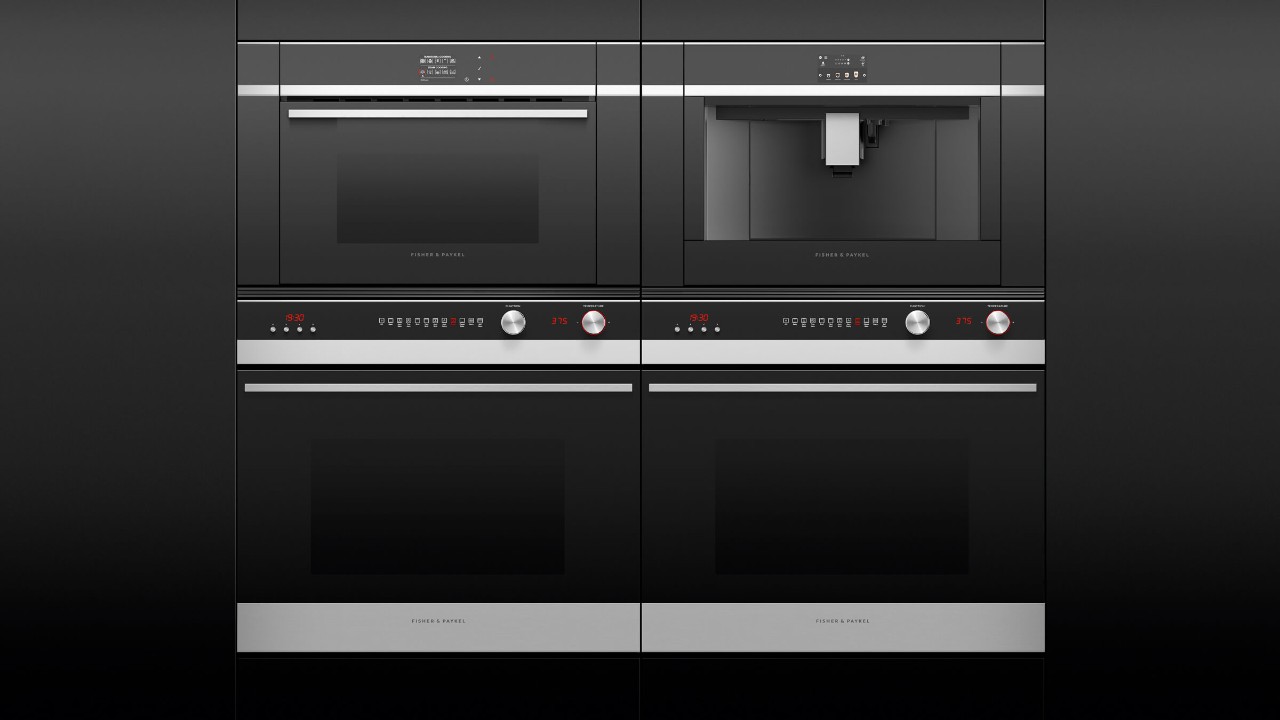 Designed to match
---
The 30" Companion Trim Kit lets you seamlessly blend in your companion products with a 30" wall oven.