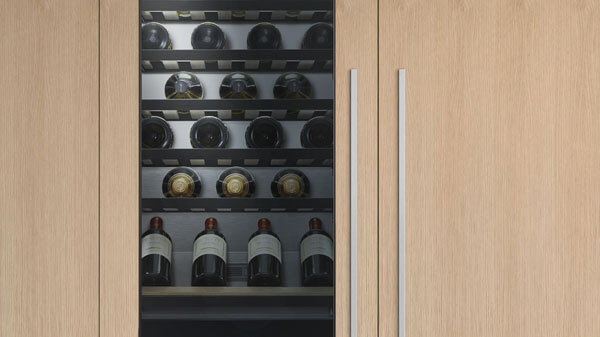 Integrated Style
With minimal installation gaps to match your cabinetry, Integrated style Wine Columns offer the freedom to blend seamlessly with the surrounding kitchen materiality, or contrast with stainless steel panels and handles.
View Integrated
What is Integrated Style?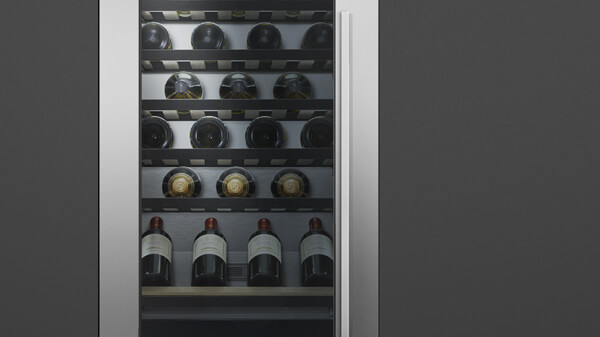 Contemporary Style
Combine stainless steel Wine Columns with Contemporary style handles to create wine cabinets that beautifully match other Contemporary appliances.
Enquire In-Store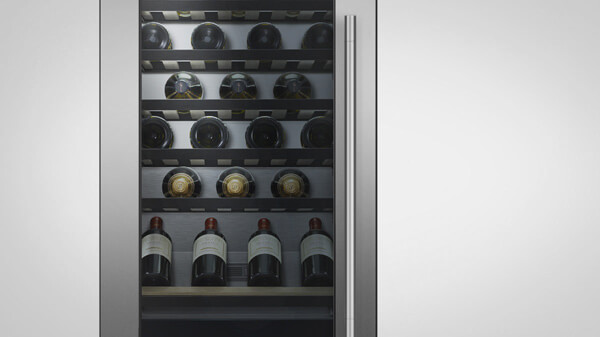 Professional Style
Match your wine cabinet to Professional style appliances by pairing the robust stainless steel Wine Column with the bold and purposeful Professional style handle design.
Enquire In-Store
The Cellar Door
Set dual zones, control temperature and humidity, and protect against the effects of light and vibration. Wine Columns provide the ultimate in wine cellaring and serving.
Slow The
Aging Process
There is no better exemplar of the way perfect storage conditions bring out the finer characteristics of a product than with wine.
Wine inherently does not want to survive. From the moment it is filled in the bottle, wine is in a permanent state of degradation, and how that wine degrades – or ages – is what makes an incredible and historical experience.
Wine is challenged by light, temperature, humidity, and agitation. It is the combination of these factors that creates characteristics in wine that either promote or detract from the true representation of the estate.
Flavor Balance
Every wine has its ideal serving temperature to bring out the full spectrum of flavors and aromas the winemaker has worked hard to imbue in every bottle.
Serving wine too cold accentuates tannins and acidity, giving an astringent taste and masking subtle floral and fruity notes. Too warm, and alcohols become pronounced, overriding many of the flavors that make a fine wine so special.
Knowing the right serving temperature for the specific wine varietal is the key to bringing out every subtle note the vintner intended.
Sauvignon Blanc
With flavors of apple, tropical fruits, lime and peach, dry white wines like unoaked Sauvignon Blanc are ideally served at around 45°F to promote these fruity flavors.
Cabernet Sauvignon
Dark and complex, a full bodied Cabernet Sauvignon may open with notes of plum, dark berries, vanilla and black pepper. Serving warmer at 60°F will present the fullness of the wine, improving mouthfeel and promoting deeper flavors.
Champagne
Between 43°F and 46°F, champagne is at its peak. The cooler temperature makes for finer bubbles that do not turn to foam, while sitting in the perfect range to accentuate more subtle fruity flavors.
Invest In Your Collection
Wine is an investment – in time, in knowledge, and in a collection that will continue to develop and improve with the years.
We have partnered with master sommeliers and wine makers to gain a deep understanding of the perfect conditions for aging wines of every vintage and varietal, applying decades of expertise in refrigeration to create our luxury wine cabinets.
Combined with Column refrigerators and freezers, this is the ultimate kitchen solution to showcase your finest bottles.
UV Protection
UV light-blocking glass protects wine from excessive light, slowing chemical reactions that will destroy the delicate bouquet of wine and lead to off flavors. LED display lighting illuminates the cabinet to showcase your collection.
Dual Zones
Dual independent zones and flexible temperature settings allow you to serve your white and red wine at the perfect temperature, while cellaring your most treasured bottles to continue developing.
Low Vibration
Energy created by vibrations can destroy the esters that give wine its deep aroma and flavor. Protect your collection with anti-vibration full extension oak shelves and low-vibration compressor technology.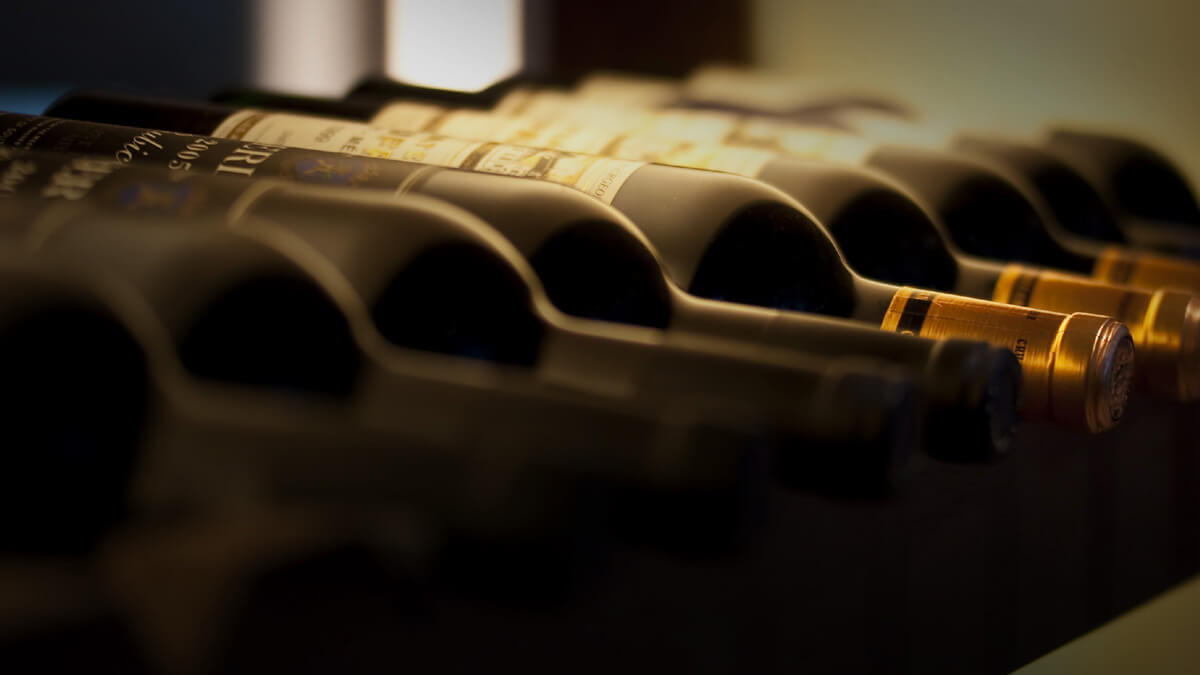 Light Strike
For centuries, vintners have stored wine in cellars underground. Not only does this keep bottles cool, but also away from the particularly detrimental effects of light.
UV light causes chemical reactions that degrade the delicate bouquet of wine and cause off flavors in the wine.
Fisher & Paykel wine cabinets feature multi-layer UV protection to keep your bottles in peak condition for aging.
Make Wine An Artform
The wine cellar has long been a point of conversation for discerning collectors – a showpiece of the home to be shared with friends and other connoisseurs alike.
Whether a collector's item like a Premier cru classé wine from Bordeaux, or a modern classic from new world wine regions in Napa Valley or the Marlborough region of New Zealand, fine wine should be celebrated and displayed.
The best wine storage turns your collection into a beautiful design feature, while providing the best conditions for cellaring every vintage.
A Beautiful Combination
Create the ultimate kitchen solution for the wine connoisseur, pairing the Integrated Column wine cabinet with Column Refrigerators and Freezers, or install separately with the freedom to place it wherever suits your vision. Designed to fit flush with cabinetry with minimal gaps and available with a stainless steel or custom panel door.
Pride of Place
Integrated paneling gives you absolute freedom to hero your collection alongside Column Refrigeration and Freezers, or make it a standalone showpiece in a study or den.
Serve and Store
With dual zones, wine aficionados can choose to simultaneously cellar bottles for the future while serving others at the perfect temperature for the wine varietal.
Designed to Match
Fisher & Paykel wine cabinets are designed to pair perfectly with a full suite of kitchen appliances, bringing a considered aesthetic to the kitchen.