The Art of Grilling
Handcrafted for serious cooks, DCS grills are designed to give you absolute control across a range of cooking techniques. From the weekend gourmet to the experimental mavericks among us, DCS grills give you the cooking space, power and flexibility to develop and enhance the flavours of dishes to your liking.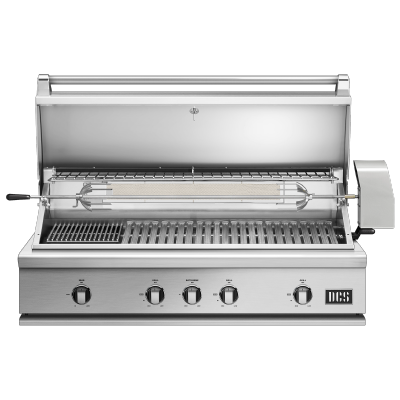 Series 7
DCS Series 7 Grills provide exceptional power, control and ease of use. Whether you're grilling a premium steak or a delicate salmon fillet, these grills can deliver up to 25,000BTU of power for versatile cooking.
Series 7 Grills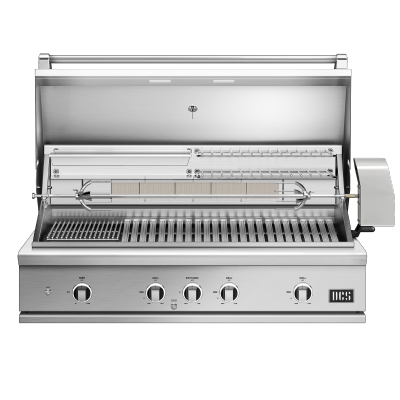 Series 9
DCS Series 9 Grills take things to the next level, with premium styling and added features such as a charcoal smoker tray, secondary cooking racks for braising and baking, and an easy-to-open hood.
Series 9 Grills
Built-in or Freestanding
Install the DCS grill into the countertop to create the ultimate outdoor kitchen, or combine with a cart for a premium freestanding grill.
Choose the configuration that best suits your outdoor space, and how you cook and entertain.
Explore Carts
Professional Results
With an obsessive focus on cooking, we design and engineer grills that deliver perfect results — from a well-seared steak to meltingly tender ribs. Intuitive to use, innovative in their design and built to stand the test of time, DCS sets the standard in outdoor kitchens for serious cooks.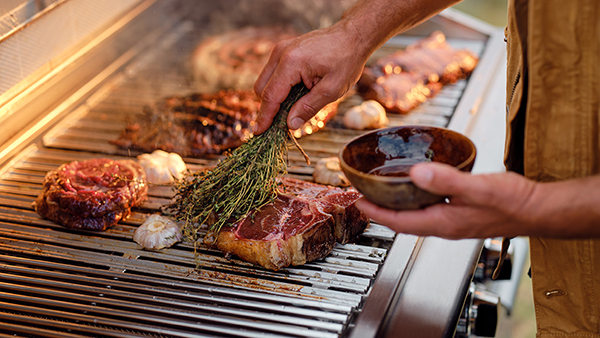 Sear
The perfect sear requires an extreme heat and even temperatures across the cooking surface. Searing develops and deepens the flavours of the meat, while the inside remains tender. DCS grills give cooks the power and control to achieve restaurant quality results.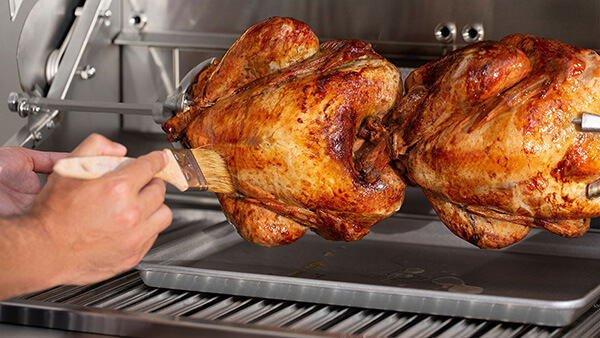 Rotisserie
The rotisserie is one of the most effective ways to achieve the perfect crispy crust on roasts with absolute consistency. Rotisserie cooking calls for a high–quality power source – strong burners capable of keeping the grill cavity at a high and even temperature for meats that are cooked through to perfection.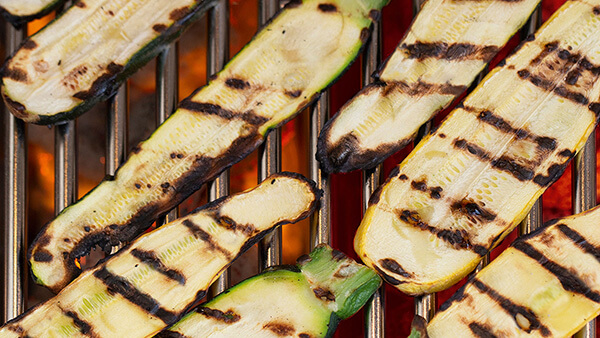 CHARCOAL GRILL
Enjoy a distinctive smoky barbeque flavour by grilling on the cooking grate directly over charcoal. This method is ideal for skewers or longer, slow cooks. Use the convenience and power of gas to finish off with a quick, seared crust.
Beautiful to Use
Grill masters know the secret to the best barbecue is the ability to set up heat zones on the grill.
With precision burners and innovative grill design, DCS grills allow the chef to create piping hot surfaces for aggressive sears, while keeping even nearby grill surfaces at gentle heats for low and slow cooking.
INSTANT IGNITE CHARCOAL
Bring the flavour of charcoal and wood smoke to your food, with the convenience of instant ignition.
The charcoal smoker tray slots in above the grill's high BTU gas burners, allowing charcoal to be lit quickly and easily.
CONSIDERED LIGHTING
Brilliant 12-volt hood lighting illuminates the searing grill, creating a cooking experience that is both functional and perfect for entertaining.
Bezel dial lighting glows white when the grill is on, and orange when the gas and grill are working.
DESIGN PRECISION
Our Series 9 grills have spring–assisted hoods for easy lifting. The curved design directs heat upwards on open, away from the cook.
THE PERFECT SEAR
A dedicated searing zone with a dynamic infrared sear burner allows you to experience a new level of versatility, using a range of cooking methods. The improved dual rail design offers increased control and faster heating, so you can achieve the perfect sear every time.
Explore Grills
THE RIGHT FUEL
Smoking infuses flavour right through your food while charcoal grilling will give you a juicy result with a subtle barbecue flavour.
The DCS Series 9 grill allows you to choose your fuel type, be it gas, charcoal or wood – ideal for adding a signature twist to your dish.
View Series 9 Grills
BUILT TO LAST
Quality is not just seen, but felt. It is in the experience, the ease of use, the attention to detail that makes every action in the cooking process seamless. DCS grills are the purest expression of this philosophy.
The outdoor environment is unforgiving, so we pride ourselves on delivering grills and accessories that are solid, hardwearing and durable.
This robust construction combines with precision engineering to make every DCS grill beautiful to use and built to last.
STAINLESS STEEL
CONSTRUCTION
Real, solid, hardwearing and hand-finished materials speak to the unrivaled quality of DCS grills. Built from heavy duty 304 grade stainless steel, with precision-welded and hand-finished joints, DCS delivers a premium finish and absolute quality assurance.
DOUBLE-SIDED
CAST GRATES
Robust sear lines need a solid grate but, equally, delicate foods like fish need a different surface for searing.
Double-sided cast stainless steel grilling grates have a gentle radius for handling fragile foods. The other side is W-shaped for perfect sear lines while avoiding flare ups.
LIFETIME
WARRANTY
DCS Grills come with an exceptional lifetime warranty on: Grill Burners, Grill Cover, Burner Box, Cooking Grates and Grill Racks. A five year warranty applies to: Radiant Trays, Radiant Tray Side Rails and the Drip Pan. Two years full coverage warranty applies for parts and labour on the entire product.
Please note that the products displayed on this page may not be available in your location.