The Complete Cooking Experience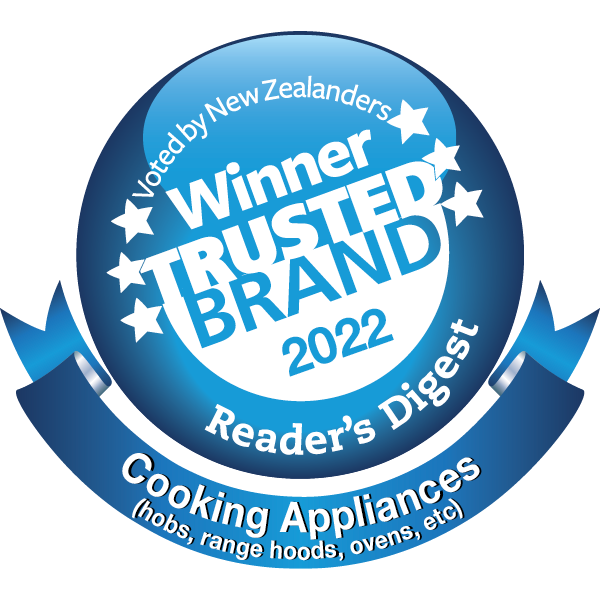 NZ's Most Trusted Cooking Appliances Brand
As voted by New Zealanders for 22 consecutive years.
The Beauty of Choice
Tasteful and considered design is a blend of form and function, where aesthetic and performance come together without compromise.
Fisher & Paykel cooking appliances allow absolute freedom of design expression, with styles and colours that become a bold centrepiece or take on the materiality of the kitchen.
Choose the style that brings your unique design vision to life.
The Mastery Of
Temperature
The world of food is changing. Exposure to different cultures, flavours and ingredients is bringing rise to new cooking styles. While the way we experience and experiment with cooking evolves, the core cooking principles we use remain timeless.
At its heart, cooking is a simple transformation. Using heat, we convert ingredients to a nutritious meal, turn soft dough to crispy cookies, and take foods from pale to golden brown.
While all heat cooks food, exceptional culinary creations come from a combination of the perfect heat source and the mastery of temperature.
Precision At Every Temperature
The ability to introduce the right heat source, at the right moment, held at the right temperature is the key to creating fine cuisine regardless of the culinary style.
The best kitchens are those that give the chef absolute control over heat at every temperature to achieve the perfect flavour and texture in a dish.
Melt
Melting chocolate without it becoming grainy calls for a gentle approach, heating on the pan at a consistent temperature below body heat. Induction cooking is ideal for maintaining a perfect 32°C melt.
Steam
Broccolini is a subtle ingredient but, with the right cooking techniques, contributes a sweet, earthy taste. Steaming at 100°C for just a few minutes will accentuate the flavour of broccolini while retaining its nutrients.
Roast
Scotch fillet is a well-marbled cut, perfect for roasting. Our Roast function sears the meat before introducing a more gentle heat to cook the fillet to perfection. Placing meat fattiest side up will help create the perfect exterior without the need to baste.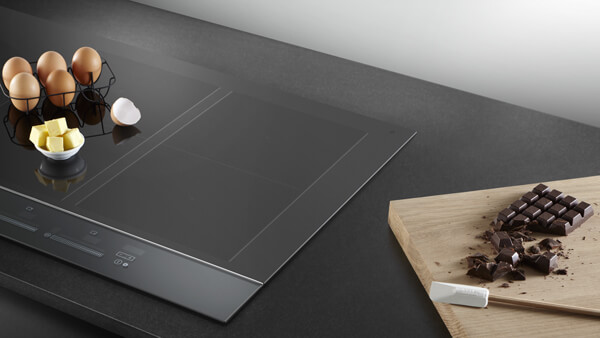 Induction Cooktops
Induction cooktops provide precise control over temperature, from low and gentle temperatures to melt and simmer without splitting or burning, to immediate and intense heat needed to flash fry.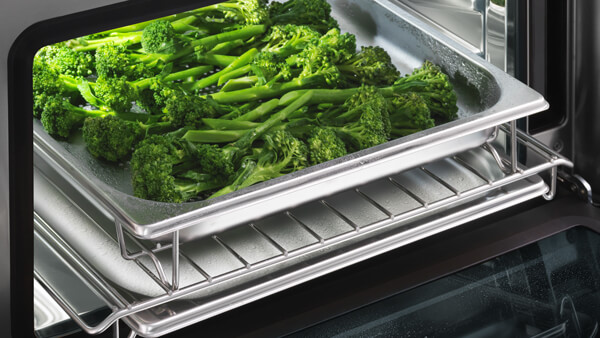 Steam Ovens
Cooking with steam creates dishes that are full of flavour, while preserving all the vitamins, minerals and textures of even the most subtle and delicate ingredients. Use steam to create healthier dishes that get the best out of each component on the plate.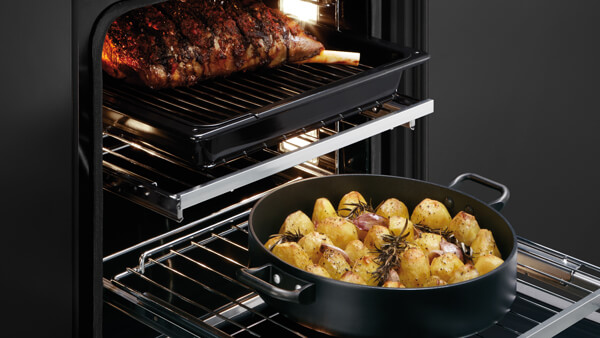 Convection Ovens
Cook with the flexibility, accuracy and uniformity of convection for even heat that allows several components to be prepared in the same oven simultaneously, or bake on multiple shelves with consistency from left to right, and front to back.
The Science of Heat
Combining the different principles of heat delivery – convection, radiant and conduction – across the suite of kitchen appliances brings flexibility and precision to cooking, helping to get the most out of your ingredients.
Through our human-centred design approach and expertise in creating appliances that intuitively match your needs, Fisher & Paykel cooking appliances deliver exceptional results across every heat type.
Convection
Be it hot air from within the oven, steam or boiling water, convection is cooking through the movement of heat.
Radiant
Through the power of the grill or the speed of microwaves, radiated heat cooks quickly without direct contact with the food.
Conduction
Whether a chicken breast sizzling on a skillet or chocolate melting in a saucepan, conduction happens when food is heated through direct contact with a hot surface.
Cooking Combinations
to Match Your Lifestyle
The right combination of cooking appliances gives freedom of expression in the kitchen, whether creating a three course meal for a dinner party, catering for entertaining groups of friends, or cooking a nutritious dinner for the family on a busy weekday.
Bring together a cooking suite that matches your lifestyle and the way you cook and entertain.
Convenience
Reheat, defrost or warm foods on busy days with Convection Speed, Microwave and Steam functions that quickly bring meals up to temperature while retaining moisture and goodness.
Consistency
Even and precise heat distribution throughout the entire cavity means roasts are cooked perfectly no matter where they are placed in the oven, and every cookie in the batch across multiple shelves is baked to a beautiful golden brown.
Refined Cooking
Impress guests with remarkable dishes fit for the finest restaurants by combining the benefits of steam, standard convection, and precision cooktops. Curate the cooking suite for perfect results, be it the thick crust of homemade bread, roast lamb falling off the bone, or fresh al dente pasta.