Born and raised outdoors
Perfecting the art of grilling since 1989. The DCS story is shaped by the pioneering spirit and outdoor lifestyle of our foundation in Southern California.
The Perfect Heat
Take charge of your tools. Select the best cut. Master the temperature. Choose your method. Control the heat. Coax out the flavours. Deliver exceptional results with exceptional control.
Explore Grills
Your outdoor kitchen is your workshop
Where purpose and focus meet, the
DCS Series 9 Grill brings unparalleled power and precision. Where instinct guides, ingredients transform. Handcrafted for real cooks, it's where steak earns its stripes.
Explore Grills
The Complete
Outdoor Kitchen
Create your ideal outdoor lifestyle with grills and complementary products that are designed to match and work together as one.
Grills
The centrepiece of your outdoor kitchen. DCS grills smoke, sear, rotisserie, bake and slow cook for all–round exceptional cooking performance. Match your skill with the ultimate in outdoor grilling.
Carts
The versatile DCS Cart comes in a range of sizes to suit your grill head. Create a compact, transportable outdoor kitchen solution wherever you choose.
Storage
Store all your cookout essentials close at hand. From doors and drawers to a trash bin and dry pantry, DCS offers customisable storage solutions to meet your needs.
Professional Results
Explore precise performance when creating professional results, from searing to slow roasting, smoky to clean and everything in-between.
Beautiful to Use
Experience equipment that beautifully balances design and functionality allowing you to always be in control.
Designed to Fit
Create your ideal outdoor lifestyle with grills and complementary products that are designed to match and work together as one.
Respect for Food
Customise and fine tune every aspect of outdoor cooking to respect the provenance of the finest ingredients.
Built to Last
Robust hand-finished 100% stainless steel construction with exceptional warranties for peace of mind. Made from durable materials designed to withstand high temperatures and all types of weather.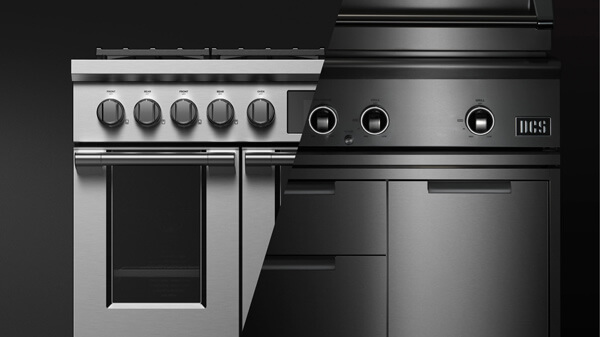 From indoor to outdoor
Fisher & Paykel and DCS cooking solutions are designed to transition seamlessly from the indoor to the outdoor kitchen.
It is a showcase of flexibility, continuity and quality in every aspect of cooking and design.
Catering by Combination
The spacious interior of the DCS grill makes cooking simple, whether preparing a meal for two or catering for large groups. Time rotisserie roasts to coincide with side dishes cooked to perfection in Fisher & Paykel convection or steam ovens.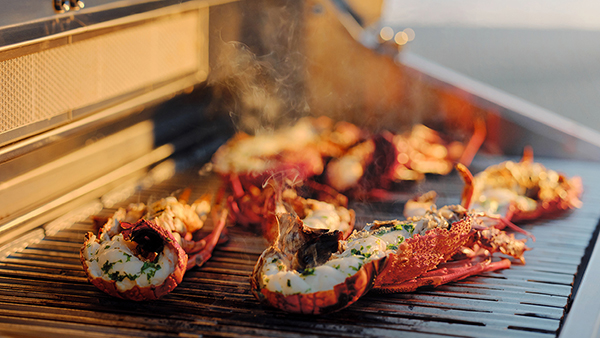 Culinary creativity
At the heart of the outdoor kitchen, the grill is designed to complement the functionality of kitchen cooking appliances. It allows cooks to experiment with the techniques of searing, rotisserie, and slow cooking in ways that cannot be expressed indoors.
Please note that the products displayed on this page may not be available in your location.