Home, work, life.
Design for a changing world
Transformation is usually a gradual process, with change usually more obvious across decades rather than years. But at some points in time, swifter leaps take place.
Some are enabled by technology, like coal to electricity, for instance. In the late 1930s, a poster campaign promoting rural electrification in the United States was illustrated with a woman drawing a sheet tray of scones out of an oven (what greater symbol of the benefits of electrification?) and the simple statement, 'A Better Home'. The campaign was organised as part of the New Deal, President Roosevelt's ambitious plan to lift the USA out of the Great Depression doldrums.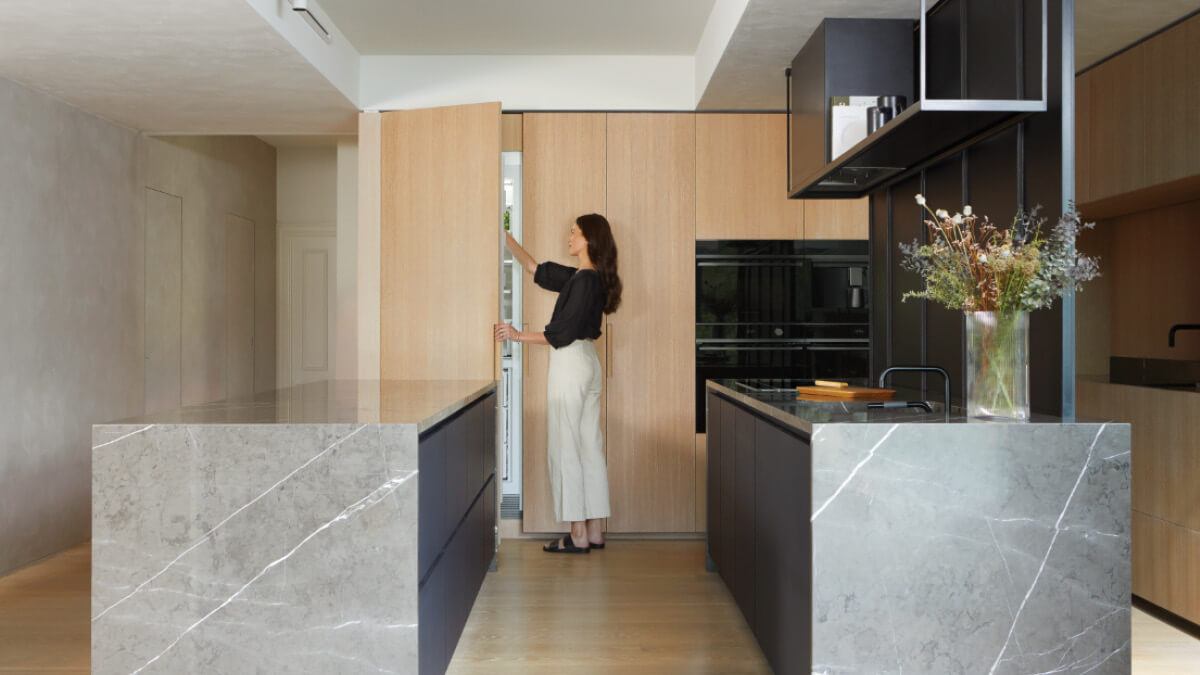 Around the same time, Fisher & Paykel launched the Shacklock Orion Electric range in New Zealand, marking the  beginning of the kitchen's evolution from drab, dingy 'servant' space into the home's domestic centre.
Ten years later, in 1944, a Pennsylvania newspaper would announce the arrival of the 'Kitchen of Tomorrow', which did everything except "put the cat out at night". Large and well-lit, it was the kitchen transformed – an all-purpose space accessorised with seductively useful, time-saving objects like the vacuum cleaner, whiteware, automatic kettles, mixers, and so on.
Patterns of use
Today, we find our homes, and our kitchens and living spaces conceptually different to what they were a year ago. This time, it's a global health pandemic, and the necessity of working from home, that has altered domestic patterns. Our kitchen and living spaces change with the clock: breakfast area at 7.30am becomes office at 9.00am, cafe at 1.00pm, Zoom room at 3.00pm and short-order diner later in the day.
Post pandemic, it's predicted that more people will continue to spend more time at home. But beyond work and where we do it, there's life and how we live it – and the pandemic is not solely driving change. The response to climate change and the proliferation of technology, especially artificial intelligence, automation and the internet of things, will significantly impact how we live our lives.
At Fisher & Paykel, we design for the lives lived around our products. We think the designer's role is to unpick changing patterns of use – to notice, improve, evolve. That means pairing observation and understanding of past and present with an endless fascination for macro and micro socio-cultural trends, changing demographics, consumer preferences and beliefs, health and urbanisation.
Our design culture is one of curiosity, invention and craft. As New Zealanders, here at 'our edge of the world', there's a freedom to explore responses to psychological, sociological and architectural changes and challenges that can be applied globally. 
For instance, how will generational changes such as ageing-in-place influence domestic planning? With the global urban population touted to increase considerably within the next few decades, and with many of that population accommodated in cities, what effect will density have on urbanism and architecture, the planning of living spaces, and the design of products that fill them to bring us comfort and joy as well as amenity?
Today we're also seeing the evolution of a more holistic conception of personal and planetary health. There are emerging food trends. Protein alternatives are becoming more abundant and the value of provenance continues to grow, along with farming practices like regenerative agriculture, as we more consciously identify what we eat with animal welfare and planetary health.
The amount of time we spend in the kitchen is changing too, even as the use of space becomes more evenly split across the household. It's estimated that we spend half as much time in the kitchen today as our parents did, which is not to say we're cooking less, but more that we're cooking differently and with increasing convenience.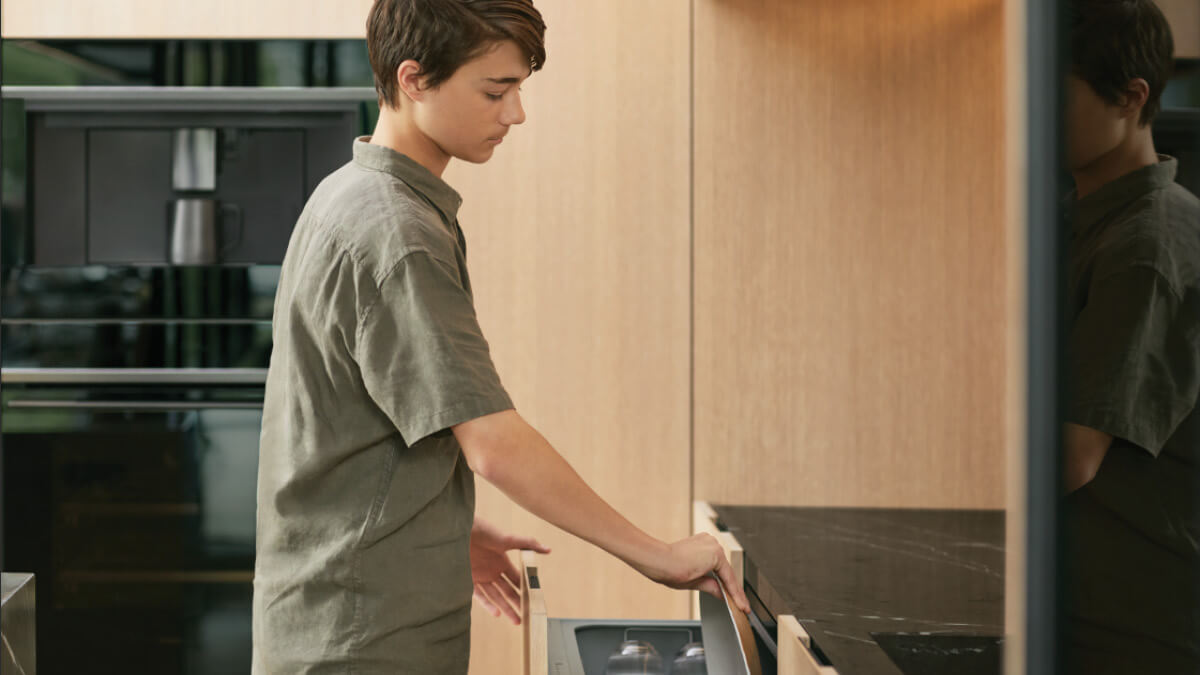 Designed from 'here'
Aotearoa New Zealand is a place to experience the raw forces of nature, earth and sky, mountains and oceans, and forests and coasts. Just as Scandinavian design is recognised for its warm, humanistic modernism, and Japanese design for a refined embodiment of craftworking ideals, so too is our design approach shaped by our environment and outlook.
While some people might say that a fridge is just a fridge, or an oven is just an oven, we know that poorly designed things are confusing and disappointing – they are not the key to a long-lived and loved future of use. That's why, for us, design for a changing world means improving the human experience through the thoughtful crafting of long-lasting products that are both intuitive to use and able to subconsciously evoke user delight every day.
To help us achieve this, now and into the future, we are guided by five design pillars:
Designed to Fit speaks to the creation of coherent space – appliances that are crafted to match aesthetically and work together functionally.
Perfect Results is a dedication to exceptional technical performance and technological precision.
Beautiful to Use is a commitment to innovation that leads to joy in the user experience.
Built to Last is our commitment to the finest materials, finishes and manufacturing methods.
Gentle on the Planet is our ongoing quest for superlative product efficiency and endurance.
Our interest in the expanded role of the kitchen – its potential to be planned in different ways for multiple uses – has resulted in a modular approach and the invention of distributed appliances that enable a kitchen design to be rooted in logic, but not constrained by function.
It's the road to kitchen perfection – families of products in a range of formats, that can be seamlessly integrated into cabinetry or anchor a space with their character, and positioned anywhere to enhance ease of use and ease of movement.
RELATED ARTICLES
Our changing relationship with food
Food is sustenance, right? What we need to live. But it's also more than that. It is society defining.. read more
4 min read
Our changing cities
As we design products for a changing world, we're continually looking to grow awareness of the drivers of change, and part of what makes cities so endlessly fascinating.. read more
4 min read