Refrigeration to Care
for Every Food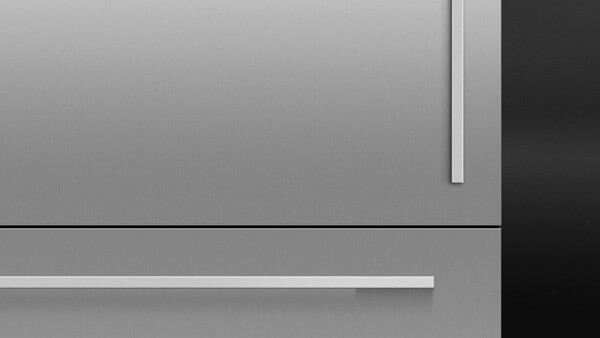 Contemporary Style
Contemporary style refrigeration showcases the timeless aesthetic of stainless steel. As our hallmark style, choose your preferred configuration with confidence knowing they are designed to match.
View Contemporary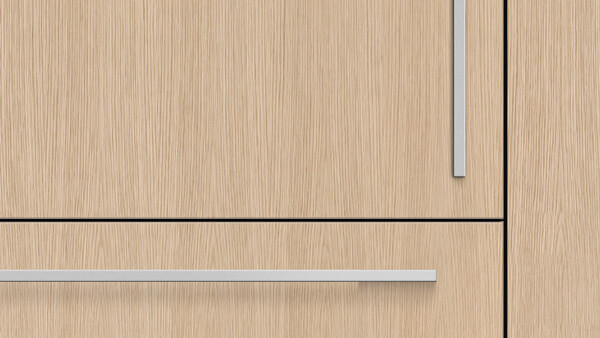 Integrated Style
Designed to match your cabinetry, Integrated style refrigerators offer the freedom to blend seamlessly with the kitchen, or contrast with stainless steel panels and handles.
View Integrated
Explore the
Performance Story
Keeping ingredients as fresh as possible until the moment they are ready to be used is a matter of perfectly controlling temperature and humidity – whatever style of refrigeration you choose.
Optimal Food Care
Create the perfect climate for each type of food, with Column Refrigerators and Freezers. Dual zones allow you to adjust the temperature and humidity for the best in cool storage.
Coming Soon
Reduce Waste
from Pasture to Plate
Food producers go to great lengths to ensure the food we buy is fresh when it reaches the shelves.
With more than one third of the world's food production lost to waste every year, we believe when it comes to sustainability, every little bit counts.
With the right refrigeration and knowledge of how to properly store food and ingredients, we can each play our part in reducing food waste.
For the Respect of Food
When it comes to food preservation, one temperature does not always fit all.
Complementary refrigeration and freezer appliances offer the flexibility to store ingredients at their optimal temperature and humidity – locking in flavours, texture and micronutrients.
Respect for the food that nourishes us saves time and money and reduces food waste due to spoiling.
Transpiration
Transpiration is a plant's sweating process, and the process by which fruits and vegetables lose moisture. The more humid the environment, the less the plant will transpire. Cooler climates also ensure any moisture on the surface does not evaporate.
Bacteria Spoilage
Bacteria cause the breakdown of proteins and the oxidisation of fats in food. While all food contains bacteria, cold storage can either slow or prevent its growth – the colder the better.
Drip Loss
When freezing food, ice crystals form within the cells. An inefficient freeze will expand water molecules and break down the cell walls – moisture that is then lost during thawing.
Freezing food quickly keeps ice crystals as small as possible, protecting the quality of the food that you freeze and defrost.
Cool Smarter
The key to excellent food care is the ability to maintain a stable and consistently cool temperature – a challenging proposition given the refrigerator is the most opened door in the household.
Decades of product innovation and testing are built in to every Fisher & Paykel refrigerator – microprocessors, temperature sensors, independently controlled fans and multiple air vents – to deliver excellent temperature and moisture control.
ActiveSmart™
Through a clever combination of microprocessors, sensors, independently controlled fans and vents, ActiveSmart™ adapts to changing conditions to bring the refrigerator back to equilibrium quicker.
Humidity Control
The Humidity Control System is designed to create the ideal microclimate in each produce bin to slow the natural respiration and transpiration changes that degrade fruit and vegetables.
Beauty of Choice
Designed to fit the needs of a busy lifestyle, Freestanding refrigerators give absolute convenience and flexibility of placement.
Modern and tasteful styling has been extended across Fisher & Paykel's range of beautifully crafted Freestanding refrigeration, with clean lines and flat doors that align with cabinetry at counter-depth for a seamless appearance.
Left hinge or right, with a black, white or stainless steel finish – appoint your kitchen with the style that makes a statement in your kitchen. Under Counter
Coming Soon