Outdated browser detected
You are using an unsupported browser and may not experience the site, or shop online as intended. We recommend you
upgrade
Clean
Backed by 20 years of innovation and put through over a million test cycles since its debut, the DishDrawer™ Dishwasher delivers superior performance and reliability. It's the true half load dishwasher that makes it easy to wash small loads.
Popular Choice Winner
---
2016 Architizer A+ Awards
Fisher & Paykel's DishDrawer™ dishwasher was the popular choice winner in the Architizer A+ Awards. This is an annual program focused on promoting and celebrating the best architecture and products.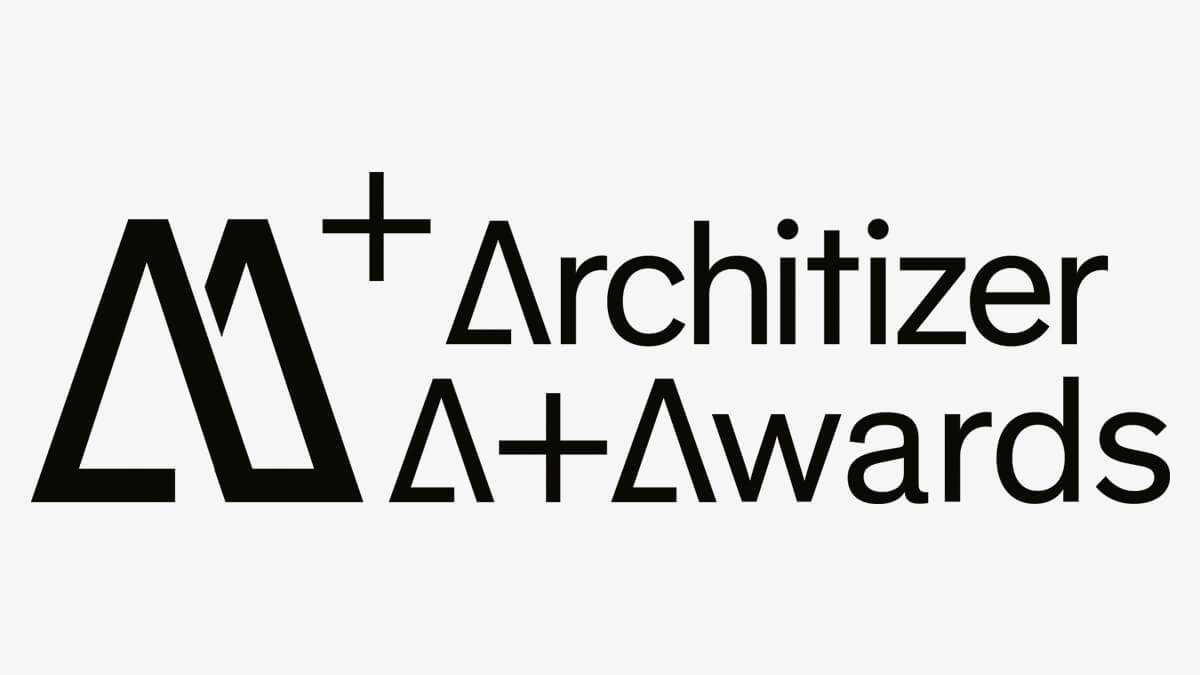 Double
Independent drawers mean you get two dishwashers in one.

Single
Compact size for guilt-free smaller loads.

Tall
Extra headroom inside gives you more space for bigger plates.
Wide
Family sized for larger kitchens and households.
A drawer that does dishes
---
Fisher & Paykel introduced the revolutionary DishDrawer™ dishwasher to the world 20 years ago. Our new series features the latest dishwashing technology that's perfect for modern living.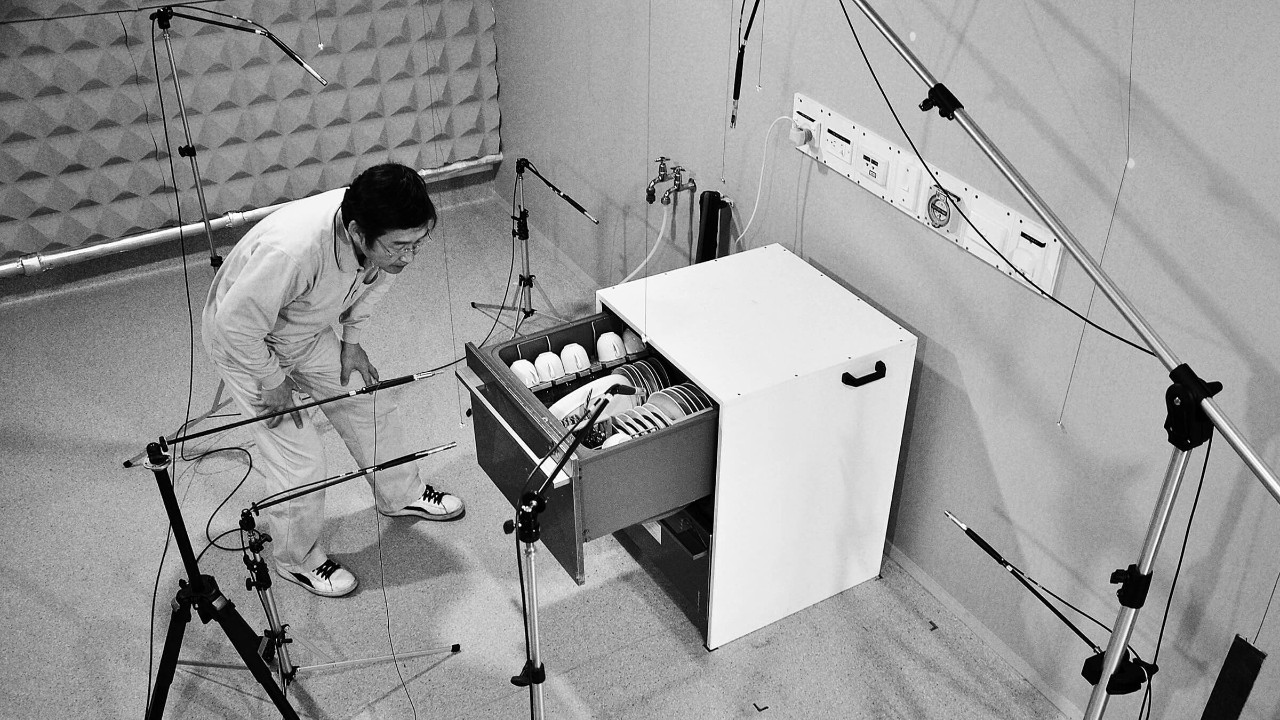 Durable design
The DishDrawer™ Dishwasher has been tested rigorously in our lab to make sure it works perfectly in your kitchen.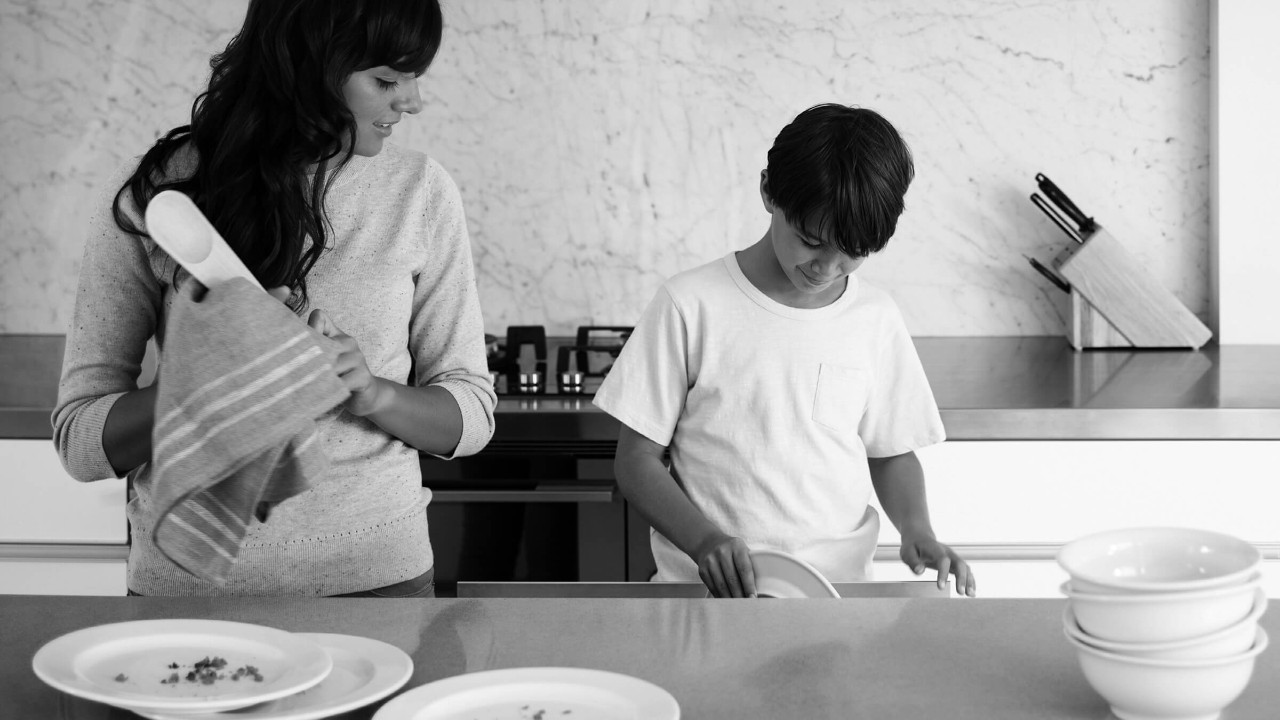 As easy to use as a drawer
No more bending to stack your dishes, simply slide the DishDrawer™ Dishwasher open and closed. Install one or more at counter height for extra convenience.

Adapts to your needs
You can adjust the racking to suit your load – so it's easy to wash anything, from delicate glasses to large pots and pans.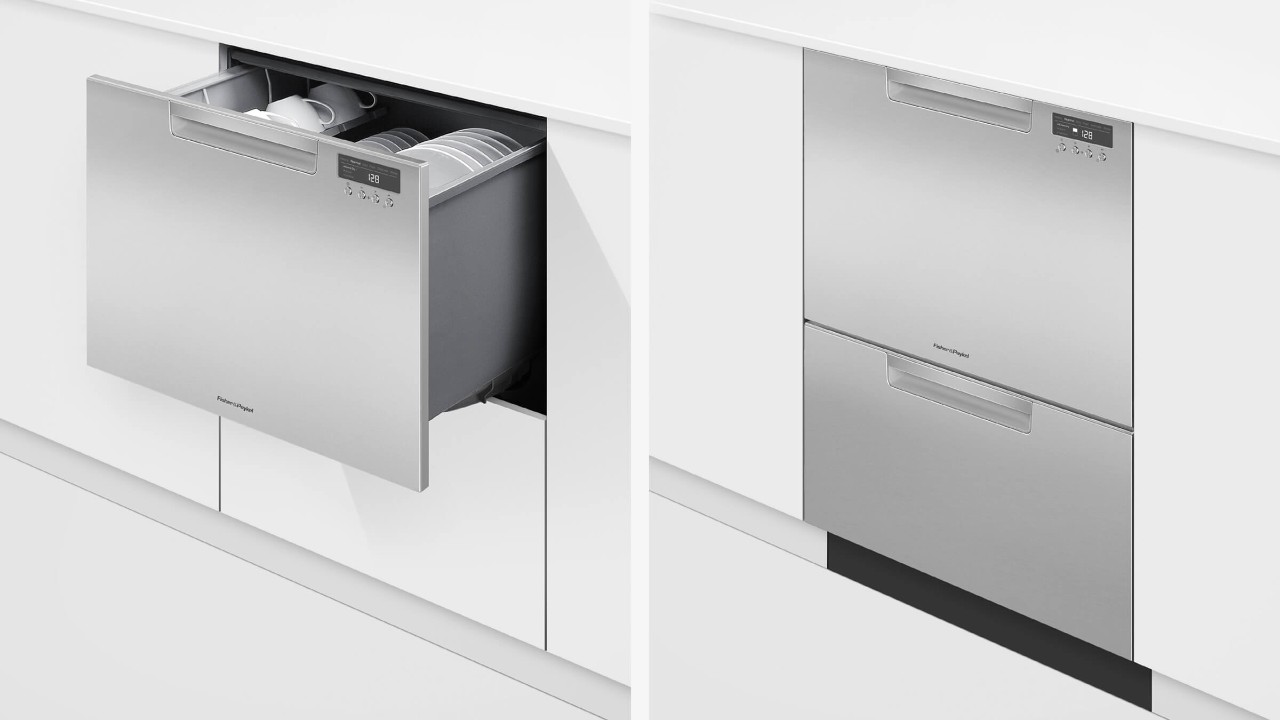 A design for every household
Single, tall, wide and double – there's a DishDrawer™ Dishwasher that suits your needs perfectly.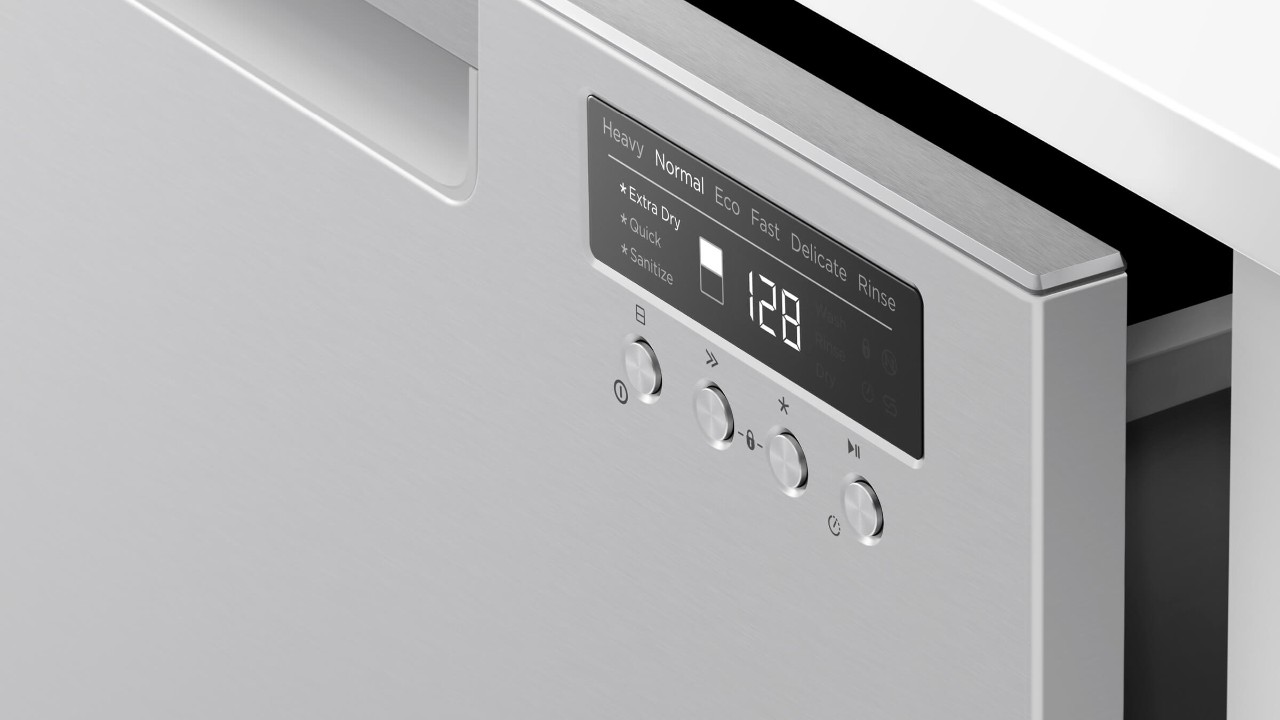 Technologically advanced
Packed with the latest features and technology, this is the quietest DishDrawer™ Dishwasher ever.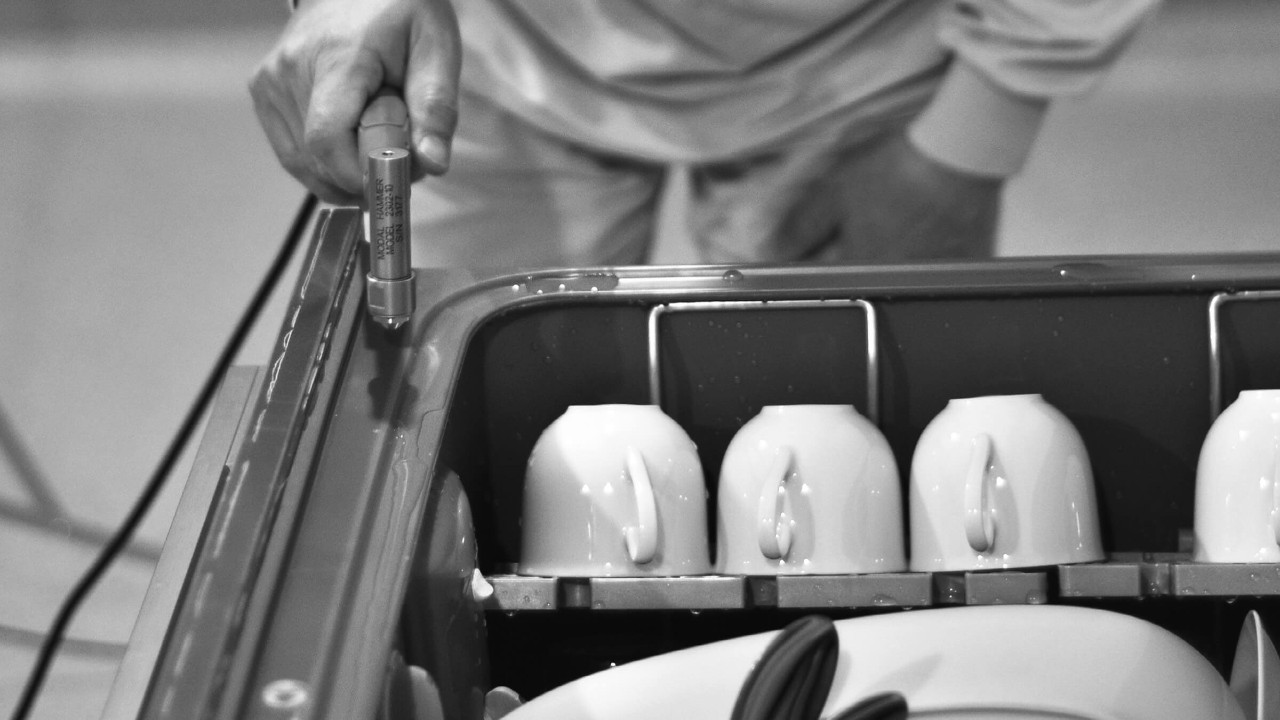 Quality and reliability
The DishDrawer™ Dishwasher has been through extensive testing to make sure it lives up to our promise of quality and reliability.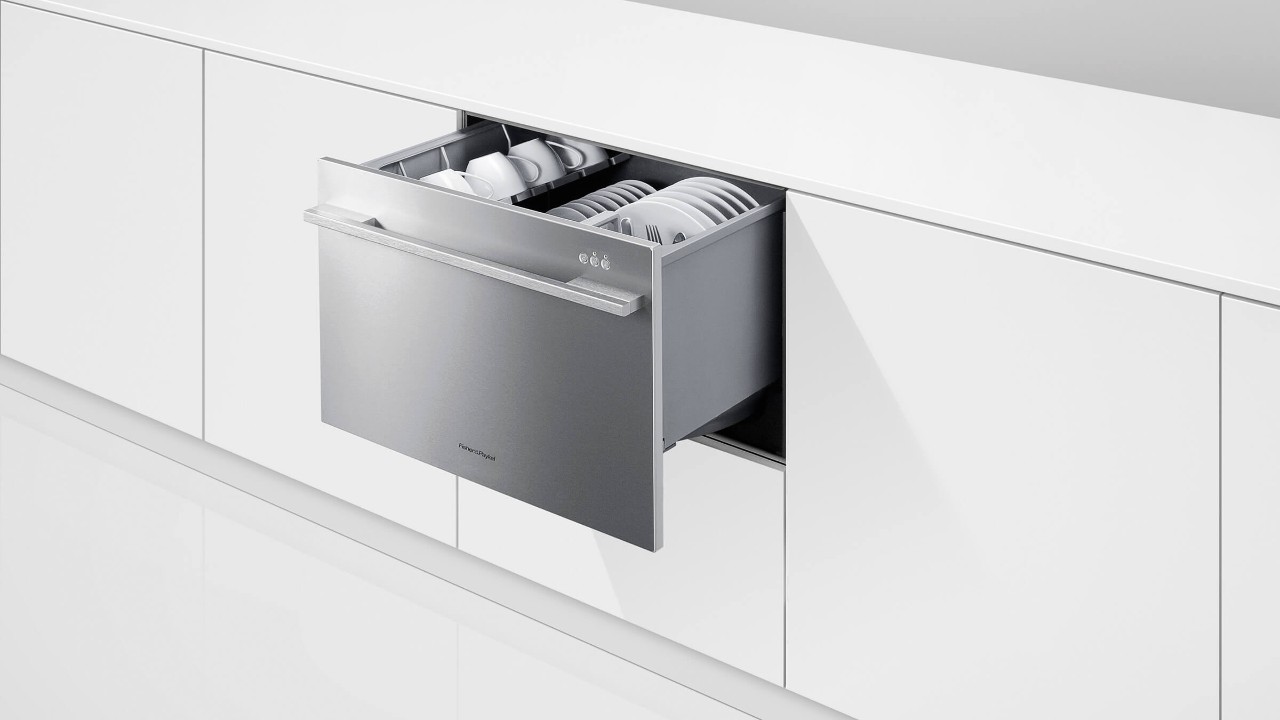 DishDrawer™ Single Dishwasher
Continuing with the ergonomically superior design, we have found new ways to make your dishwashing experience easier, adjustable racks on the side of the drawer and folding tines ensure complete versatility and adaptability. Follow this up with a range of wash programmes and you have the ultimate kitchen clean up companion.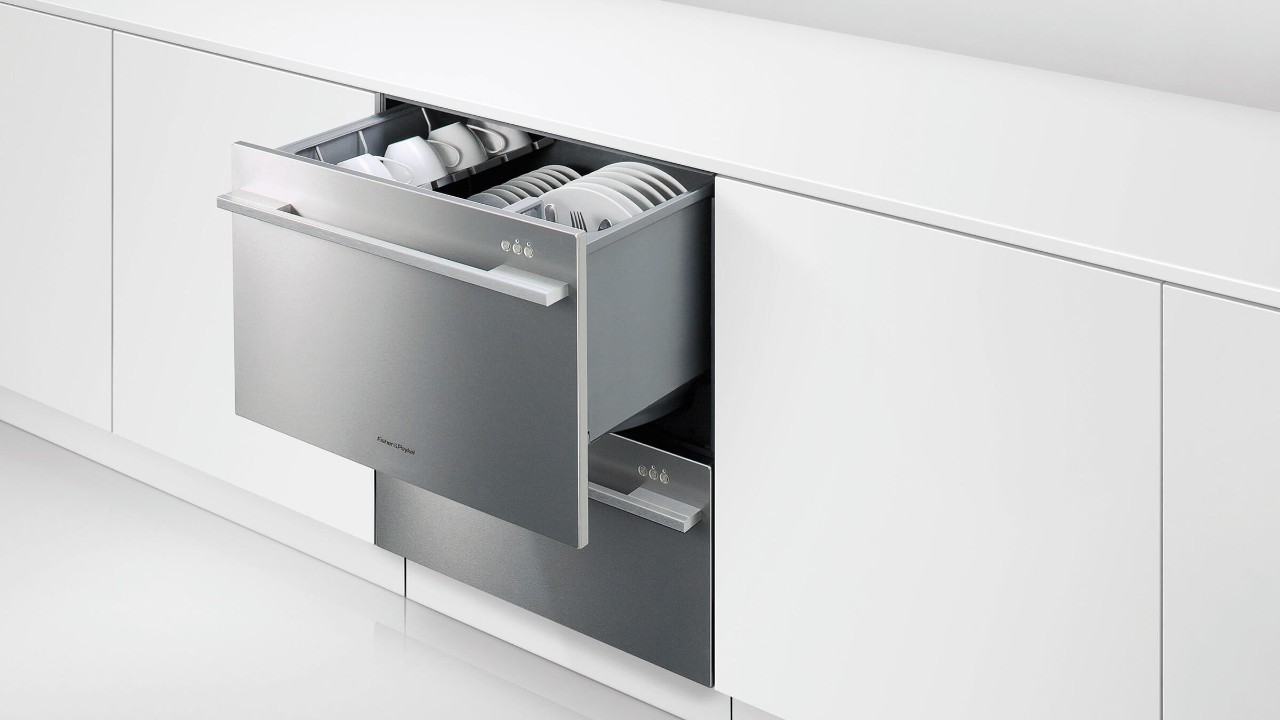 DishDrawer™ Double Dishwasher
Designed to fit existing kitchen cabinetry, the DishDrawer™ Double dishwasher has comparable dimensions to those of traditional dishwashers but provides the benefit of two independent drawers for added convenience and ergonomics.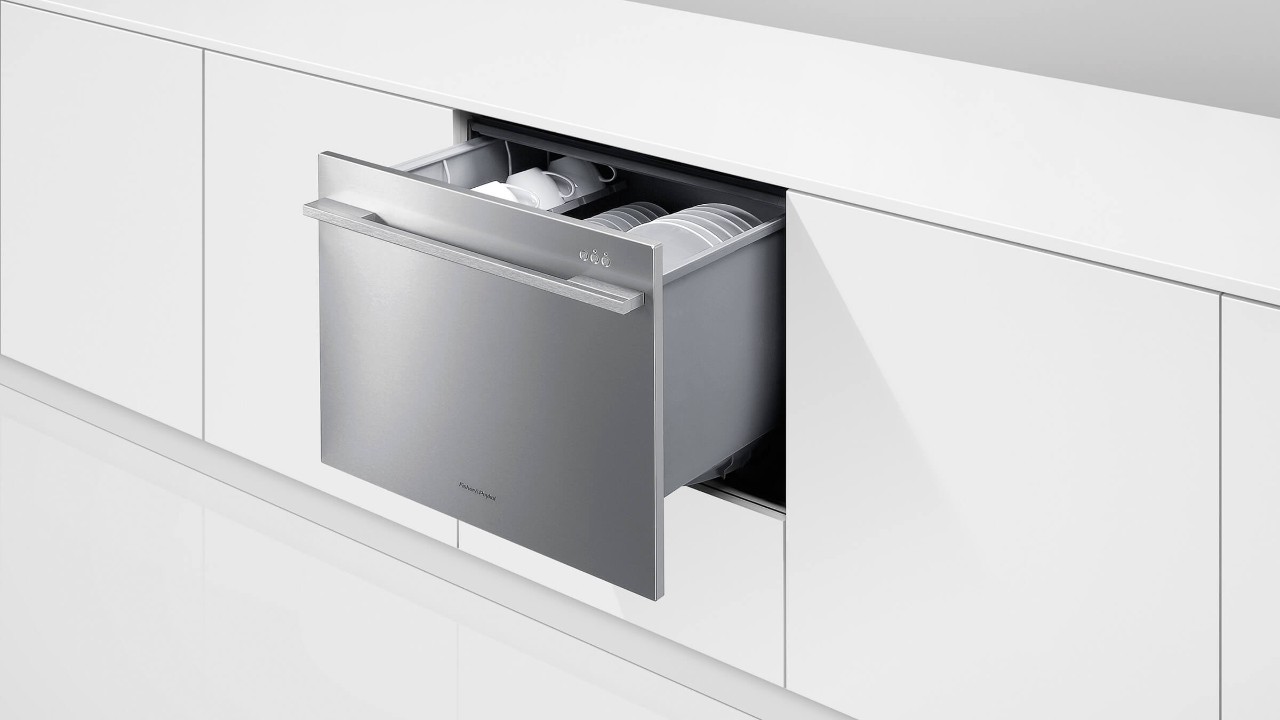 DishDrawer™ Tall Dishwasher
This model is designed for extra headroom. The increased drawer height fits 12 7/16" plates, making cleaning up after dinner parties a breeze. The DishDrawer™ Tall dishwasher can also easily accommodate oversized platters and extra-long stemmed glasses.
Show more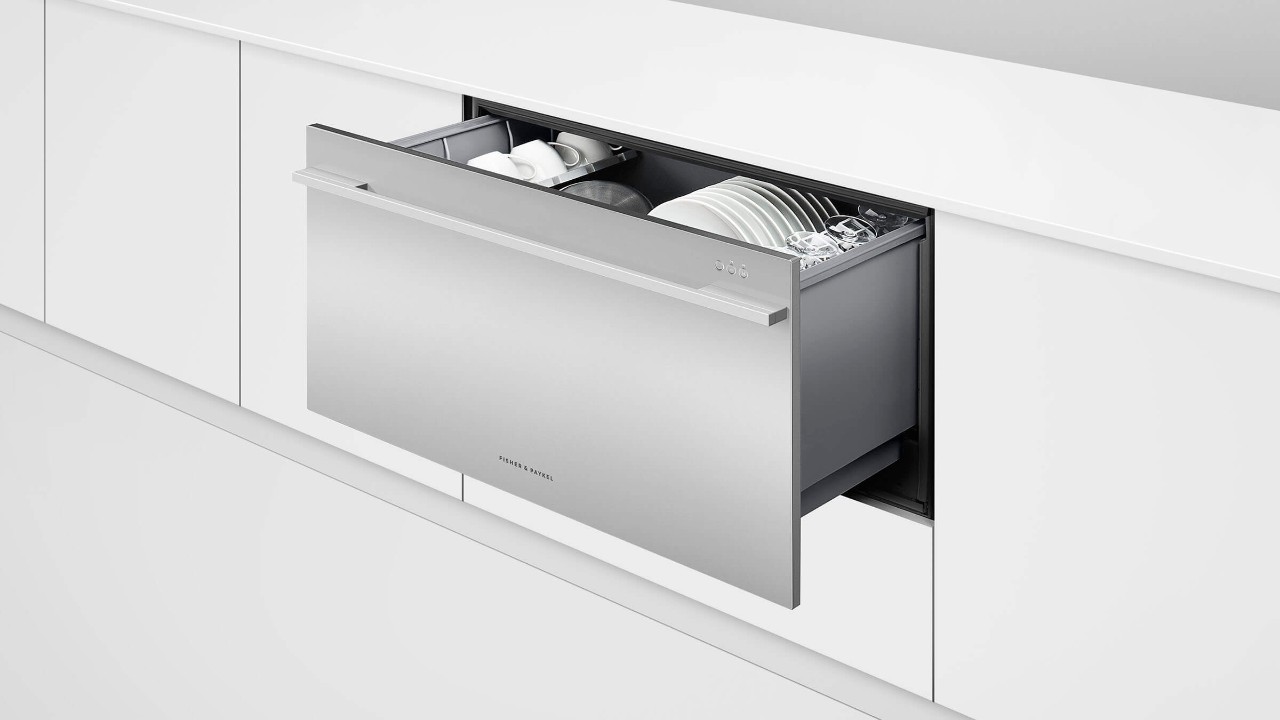 DishDrawer™ Wide Dishwasher
Designed for the whole family, the DishDrawer™ Wide dishwasher complements the Fisher & Paykel 36" product series to deliver a total kitchen solution. Providing space for nine place settings, the DishDrawer™ Wide is suited to medium sized households and can be partnered with additional DishDrawers to cater for larger families.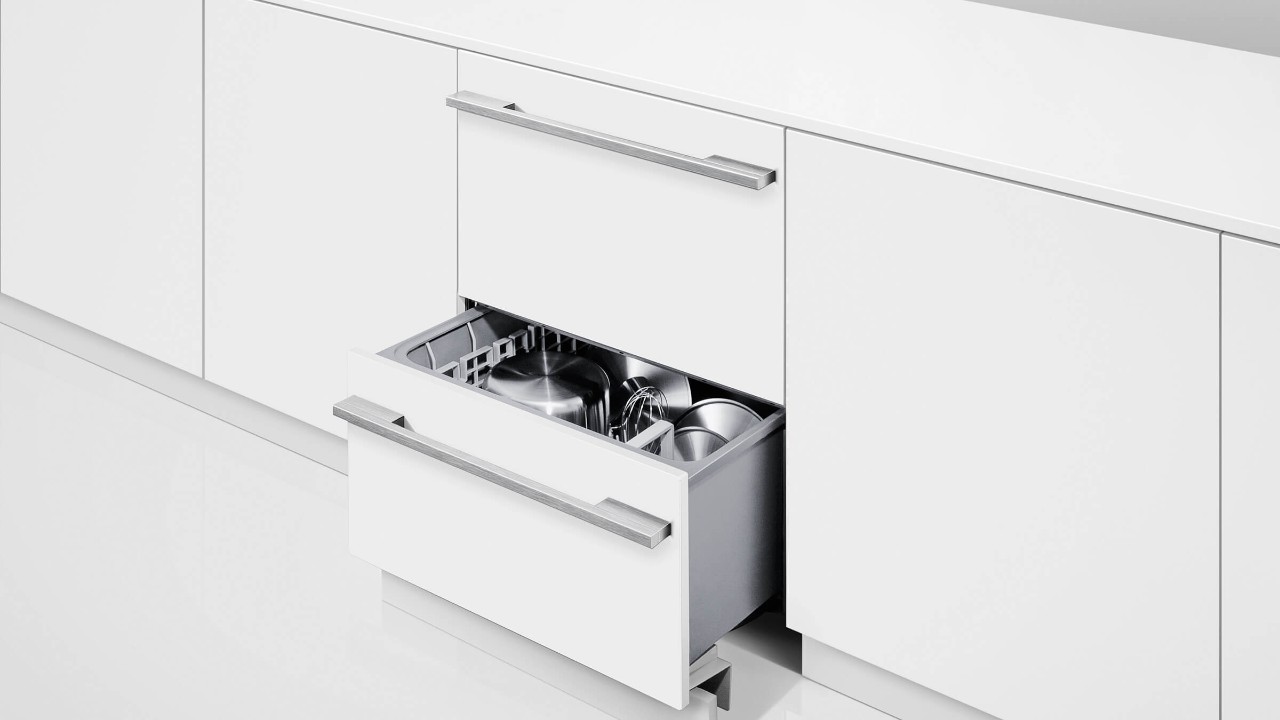 Panel Ready Models
The integrated product solution enables seamless fitting between Fisher & Paykel products and your kitchen cabinetry. Your chosen aesthetic can extend beyond storage spaces to enable a DishDrawer™ dishwasher and CoolDrawer™ Multi-temperature Drawer to blend in with your kitchen environment.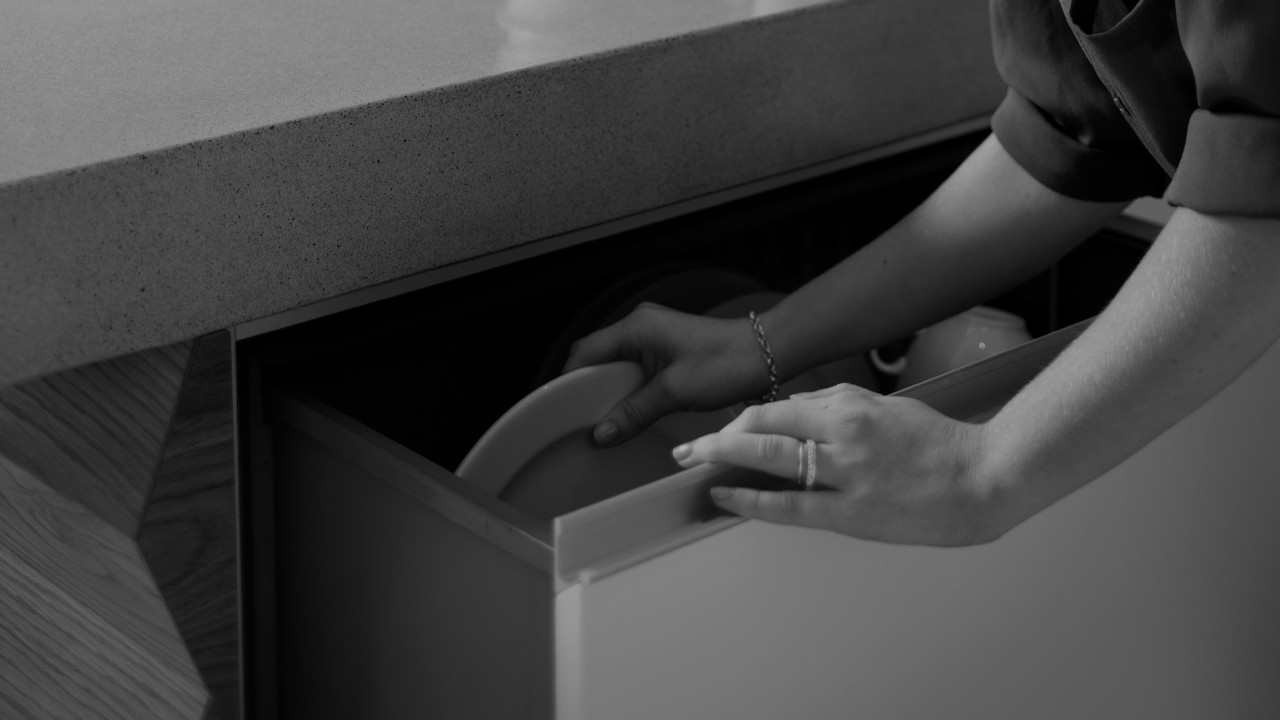 Meet our family
Each of our DishDrawer™ dishwasher products is a self-contained dishwasher with technology that allows traditional double-format or separate modules to be configured at an ergonomic height, allowing complete design freedom.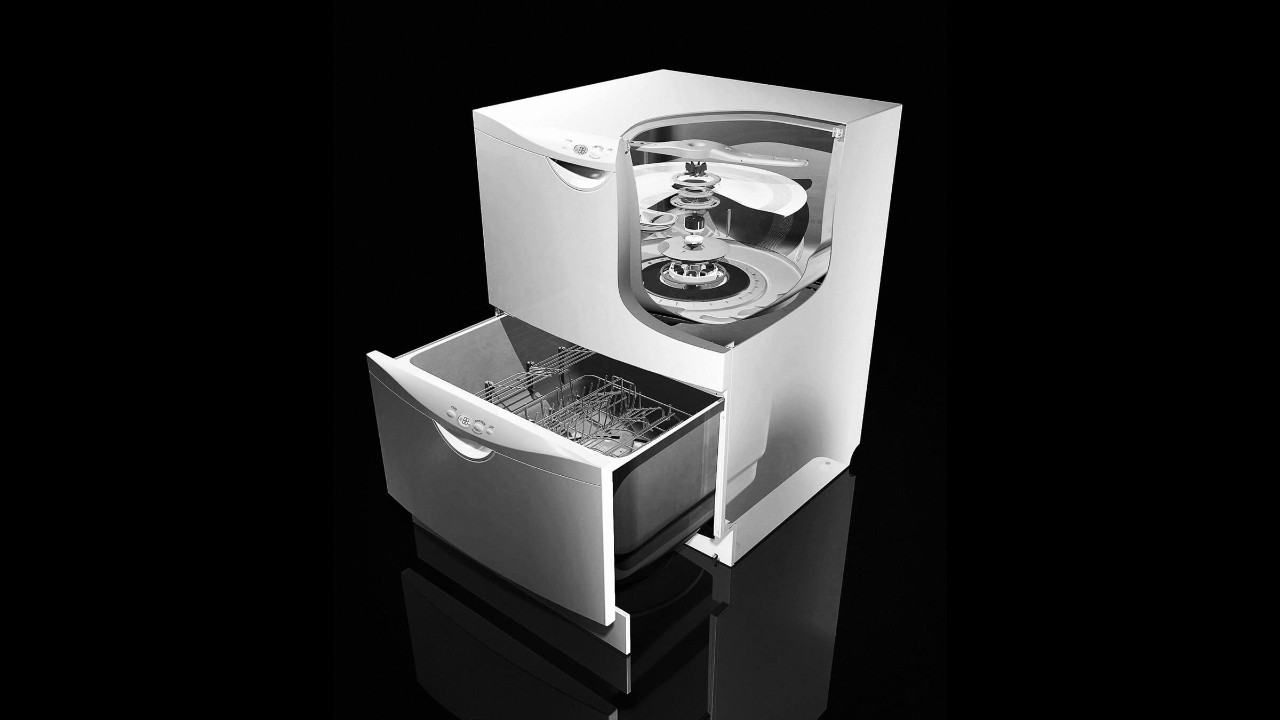 A history of innovation
Find out what inspired the world's first dishwasher in a drawer 20 years ago and the incredible journey that followed.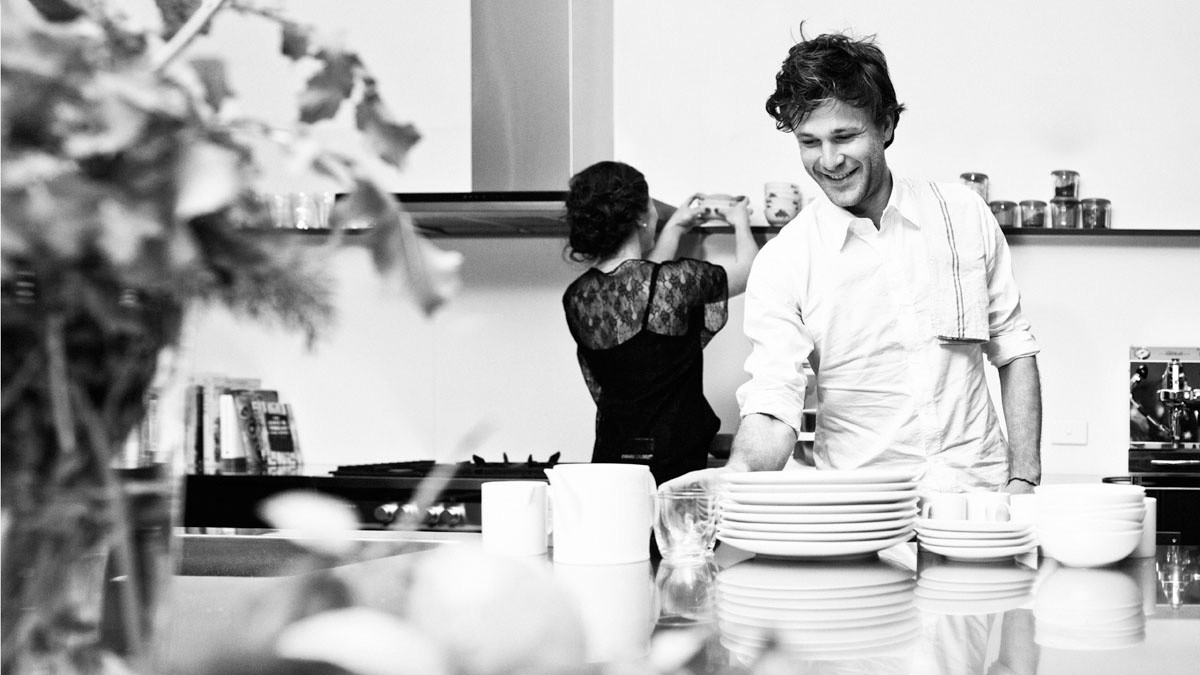 3 Year Manufacturer's Warranty
Buy with confidence and register for your warranty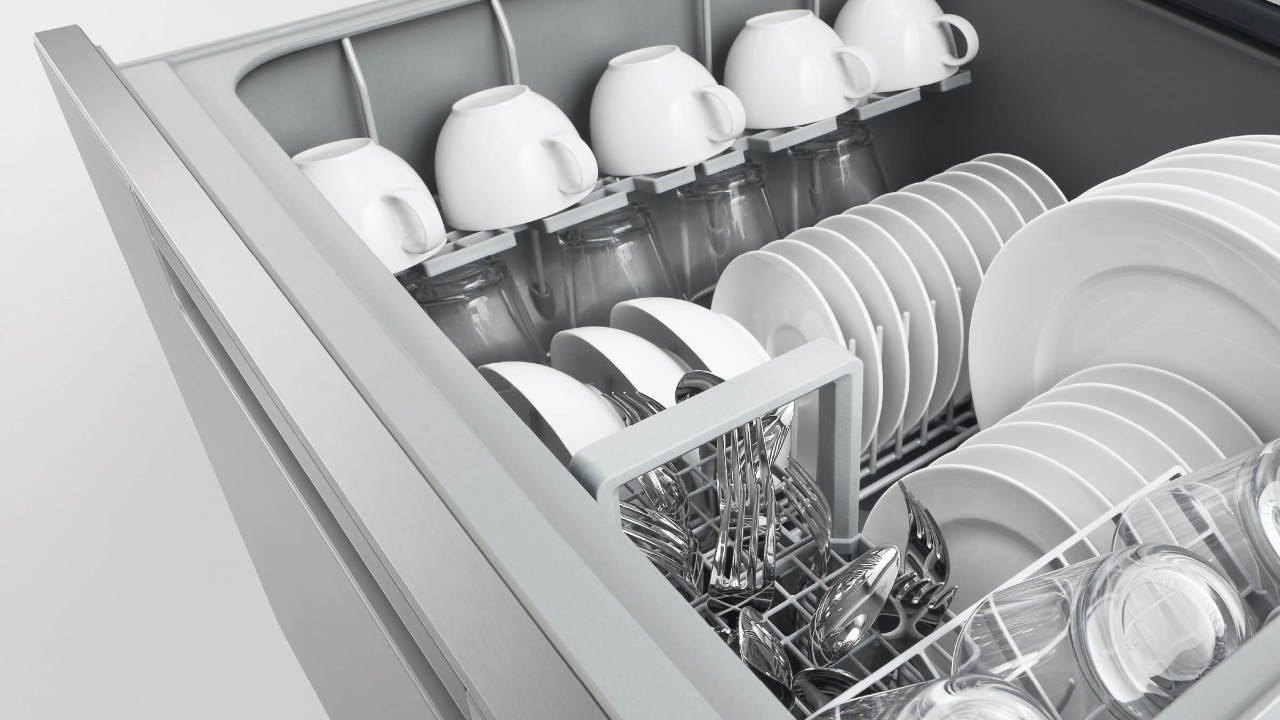 Customer reviews
See why our customers love the DishDrawer™ Dishwasher and how it has become such a global success story.

Mike Jensen
---
General Manager Industrial Design
We explain the thinking behind what led to the creation of the DishDrawer™ Dishwasher.
Play video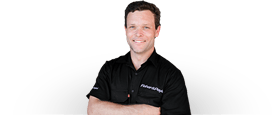 Authorized Service Center networks are available in most areas. Our help desk is open 24 hours a day, seven days a week.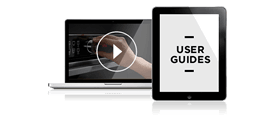 Information and tips about your Fisher & Paykel appliances.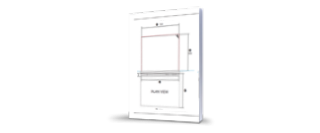 Download Fisher & Paykel planning files for use in your design process.