Five ideas for a more
flexible kitchen
Ergonomically, aesthetically and technologically, the new Series 11 DishDrawer™ Dishwasher will be the best – and most used – drawer in your kitchen. Why? The ergonomic design allows you to make more of your space.
We live life out of Drawers
In the modern kitchen, we live out of drawers. That simple insight that drawers offer a better, more ergonomic, more organised and accessible experience than cupboards – informed the design of the DishDrawer™ Dishwasher.
This insight would go on to revolutionise the way people do dishes by enhancing the ergonomic flow of space between appliance, user and storage. Every DishDrawer™ Dishwasher glides smoothly out to meet you, presenting dishes for easy loading and unloading, and greatly diminishing the need to bend and stoop. Independently powered and self-contained, DishDrawer™ Dishwashers come in a range of formats: traditional double drawer modules, but also single drawer options (including one deep enough for larger dinnerware) that can be configured and distributed anywhere in the kitchen for complete design freedom.
A better use of space
While a Double DishDrawer™ Dishwasher can often fill the hole when replacing an old dishwasher, with new kitchen layouts, single drawers can offer even more design freedom. A single drawer DishDrawer™ Dishwasher can be distributed to wherever it's needed, most accessible and most useful in the kitchen. In contemporary kitchen design, this is often either side of a sink or multiple DishDrawer™ Dishwashers distributed across the main kitchen, scullery and bar.
The evolving spatial arrangements of our homes and apartments are continually finding new roles for the DishDrawer™ Dishwasher. They're being introduced into living spaces, home offices, garages, games and media rooms. In larger homes, they're also popping up in self-contained suites.
Seamless integration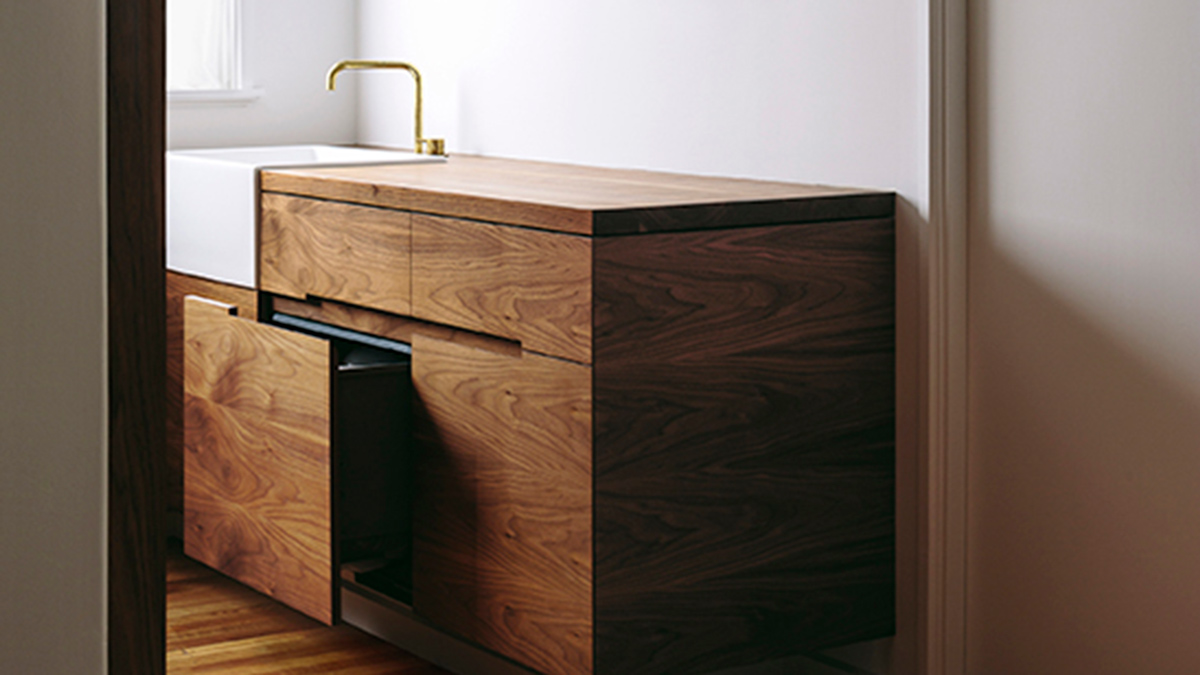 Some of the hallmarks of the best contemporary kitchens today include freestanding islands, cabinetry that extends flawlessly from floor to ceiling, subtly detailed with shadow lines and carefully crafted negative details, and wall-hung cabinets that cantilever into space – all crafted in ways that dissolve the kitchen with the surrounding spaces.
Appliance integration is a way to holistically extend the care, craft and vision of a design throughout a space in its entirety. To reduce visual clutter by concealing working areas, to perfectly match hardware, materiality and textures, and unify aesthetic qualities for a fully considered result.
The Series 11 DishDrawer™ Dishwasher supports all these outcomes. With intuitive controls located inside the appliance, the entire front panel is ready for seamless integration. No lights, no buttons, no clash of materials – just your material and hardware choices and a flawless finish.
Kitchen as furniture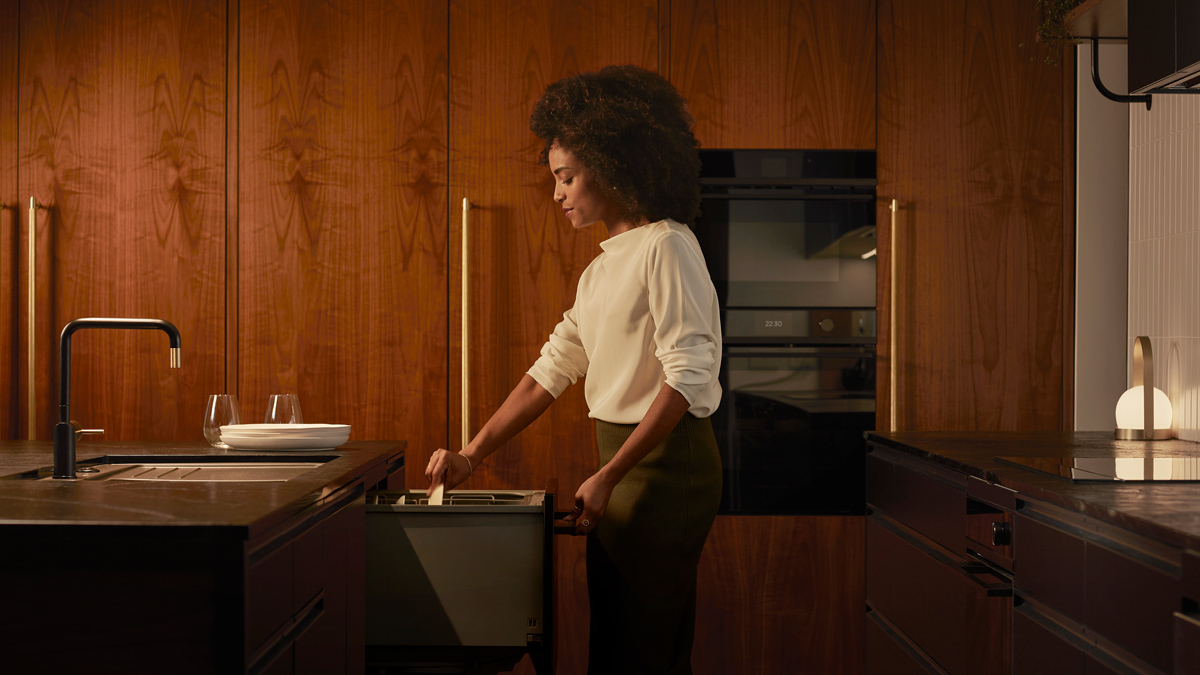 Over time, the kitchen has become more refined and seamless. We've designed the Series 11 DishDrawer™ Dishwasher as a tool to help create highly crafted and inventive kitchen architecture – the kinds of designs that can't be achieved with a drop-door dishwasher.
The DishDrawer™ Dishwasher enables, for example, a floating installation; that is, one integrated in a freestanding island or wall-hung cabinets without a visible floor connection or toe-kick. The ability to create a void below cabinetry changes the perception of the space. Cabinetry can be interpreted as console or credenza; kitchen space becomes living space. A similar effect can be achieved by playing with toe-kick height and depth, changing the reading of space and creating a more furniture-like aesthetic.
This level of craft and appreciation of materiality is carried through to the polished stainless steel tub interior of this new Series 11 DishDrawer™ Dishwasher.
Commitment to Micro Moments
We seek to design peace into our products by focusing on the quality of every audible, tactile and visual micro moment. "We're conscious of every interaction. We design in sound as well as in metal. For years, we've been trying to design the quietest appliances – and not just in wash mode. Who wants to hear the rattle of the cutlery drawer, the clash of plates, a drawer slamming shut?," says Mark Elmore, Executive Vice President of Design and Brand.
Soft-closing Series 11 DishDrawer™ Dishwasher drawers reduce the crash and bang of plates and cutlery time and time again. Pitch-adjustable racks convey sureness of fit and security of hold. And the delightfully intuitive knock to pause control is a haptic product interaction more akin to the intuitive gestures we use on phones and tablets than it is to traditional dishwasher buttons.
RELATED ARTICLES
Our changing relationship with food
Food is sustenance, right? What we need to live. But it's also more than that. It is society defining..
read more
4 min read
How the DishDrawer™ Dishwasher Inspires Design Freedom
The modern kitchen is used for many things, which has, in turn, created new approaches..
read more
4 min read