Outdated browser detected
You are using an unsupported browser and may not experience the site, or shop online as intended. We recommend you
upgrade
Washing Machines
At Fisher & Paykel, our goal has always been to design and create the world's most intelligent washing machines that treat your clothes with care, provide a superior clean faster and are more energy efficient.

View Products
Wash in 15 minutes
---
Fisher & Paykel's clever SmartDrive™ technology allows you to complete a wash in just 15 minutes - perfect for a busy home or if you need a special item in a hurry.
Play video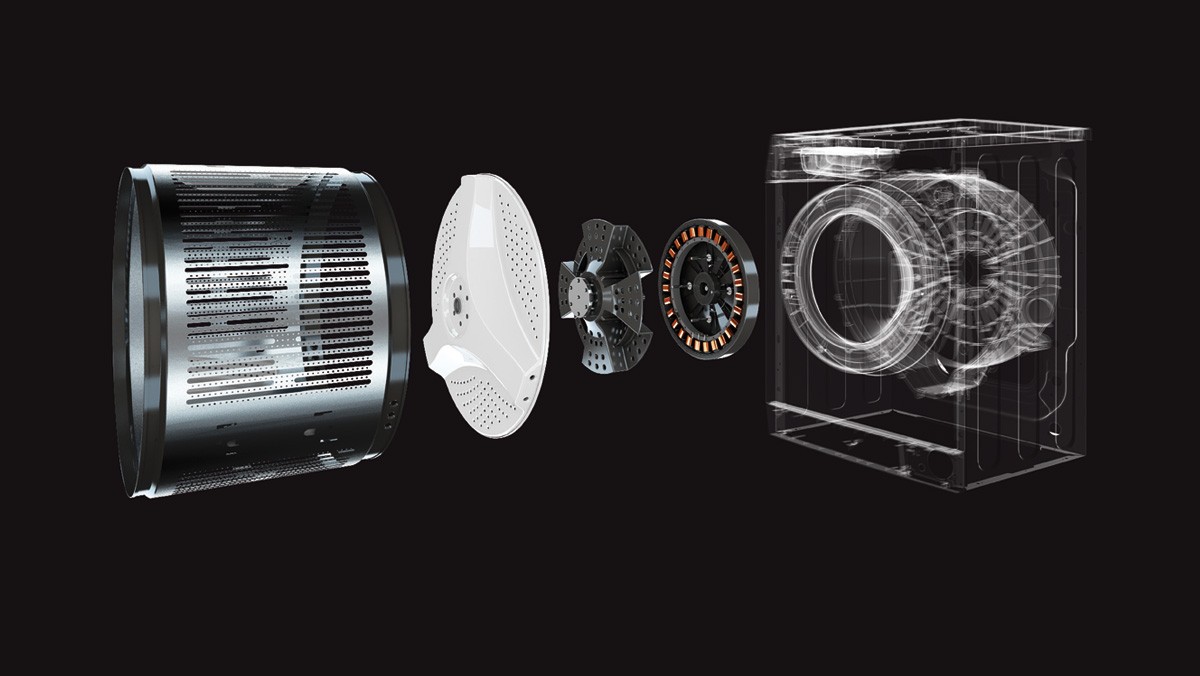 SmartDrive™ Technology
Our SmartDrive™ washers use our world first direct drive technology, which has revolutionised clothes washing and clothes and clothes care since the 1990s. By combining smart electronics with a direct drive motor, these washing machines can sense and respond to each load, delivering exceptional clothes care quickly and quietly.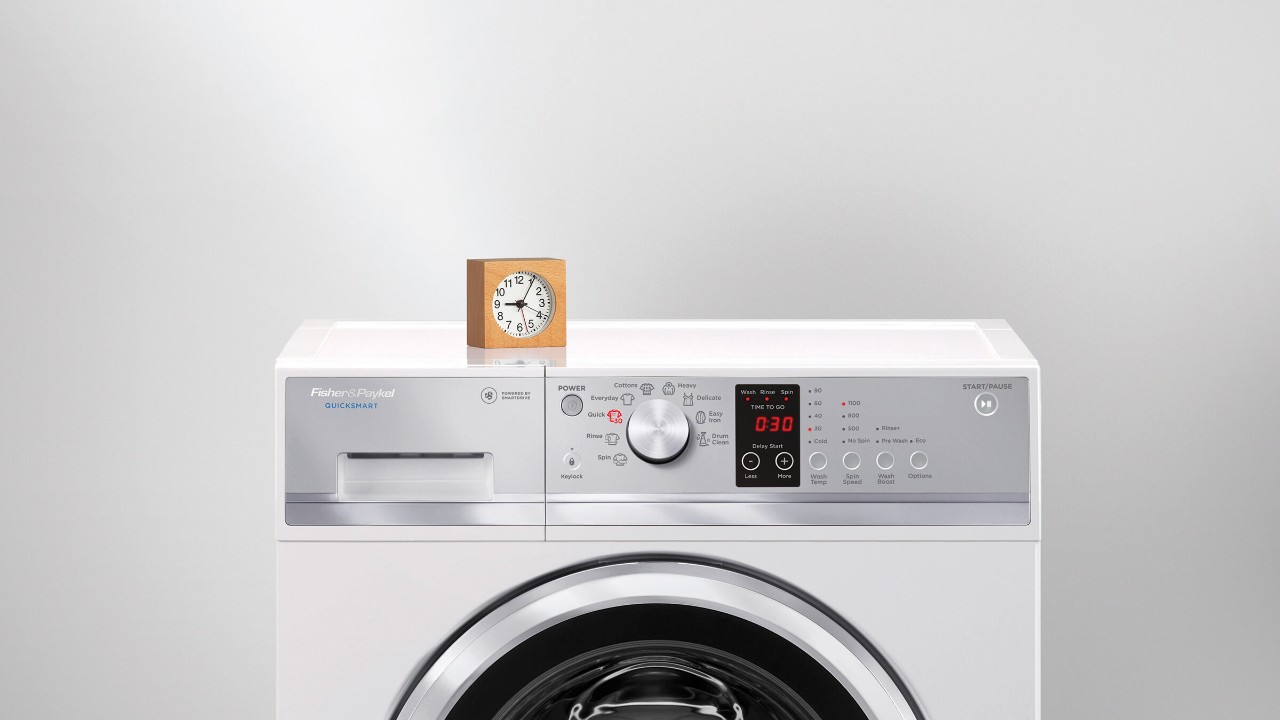 Quick Vortex Wash Cycles
Unique to Fisher & Paykel is the Vortex Wash which speeds up the cleaning process so most cycles take less than an hour to complete. This is like an explosion in the midst of the tumble action which thrusts the soapy water from the bottom of the drum into and through the clothes. By getting the cleaning agents and heat into the fibres of the clothes quicker the clothes get clean quicker.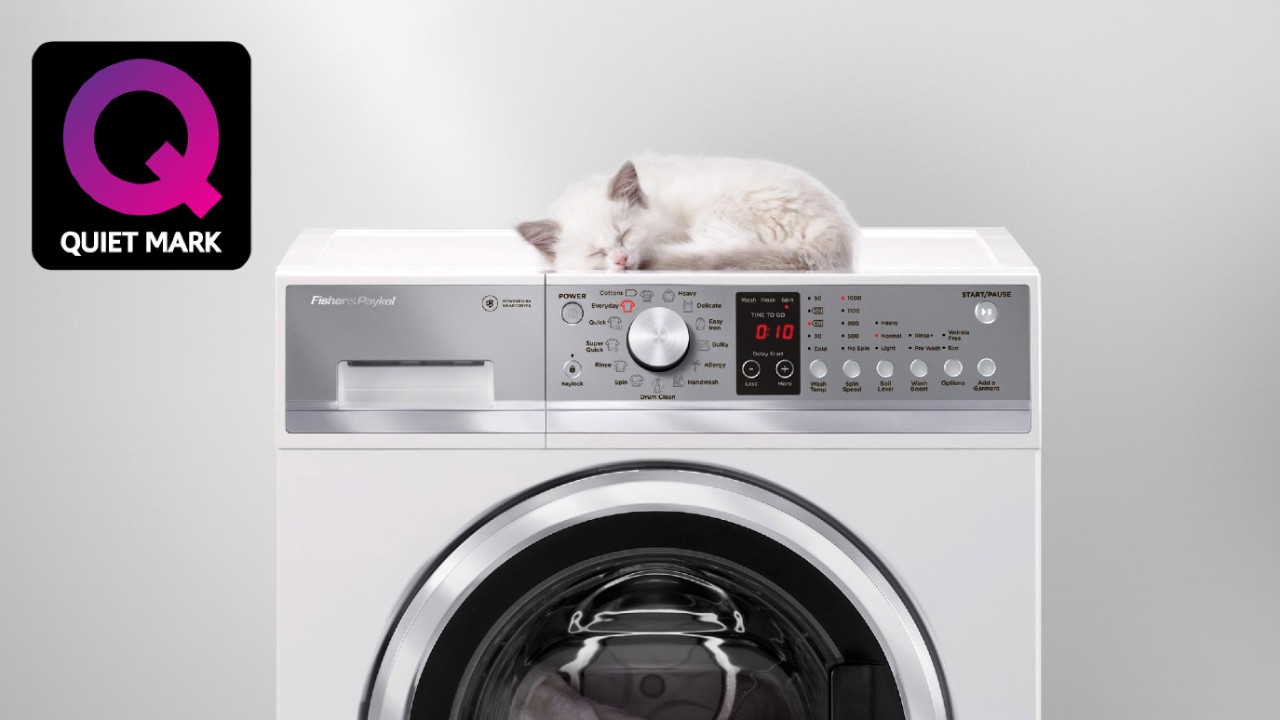 Whisper Quiet
Our SmartDrive™ washers use our latest generation direct drive motors, removing cumbersome parts and improving our ability to sense what's happening inside the drum. Without these old components SmartDrive™ Front Loaders are more reliable, produce less vibration, and noise levels during the wash are reduced to being whisper quiet.
Our washing machines have been awarded with the Quiet Mark.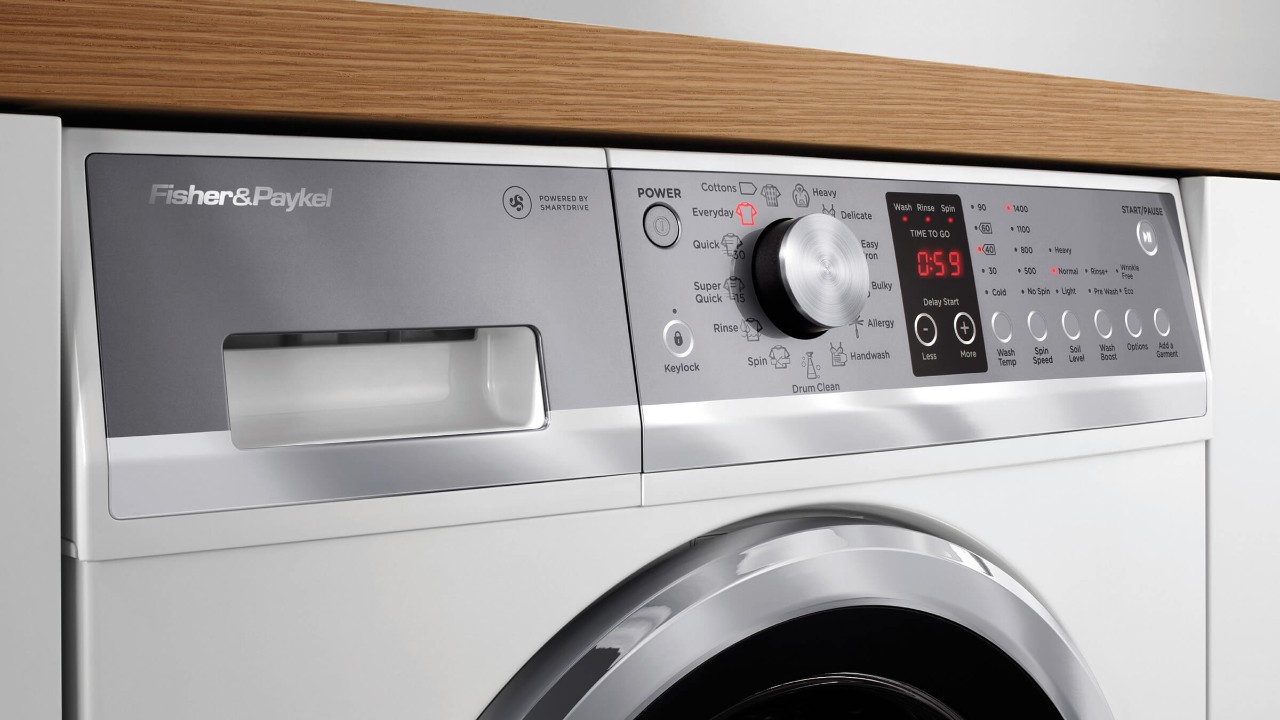 SmartTouch™ Control Dial
The SmartTouch™ Control Dial is your interface to SmartDrive™ technology. It distils 21 years of SmartDrive™ development into a user-friendly interface, to deliver an expert wash every time.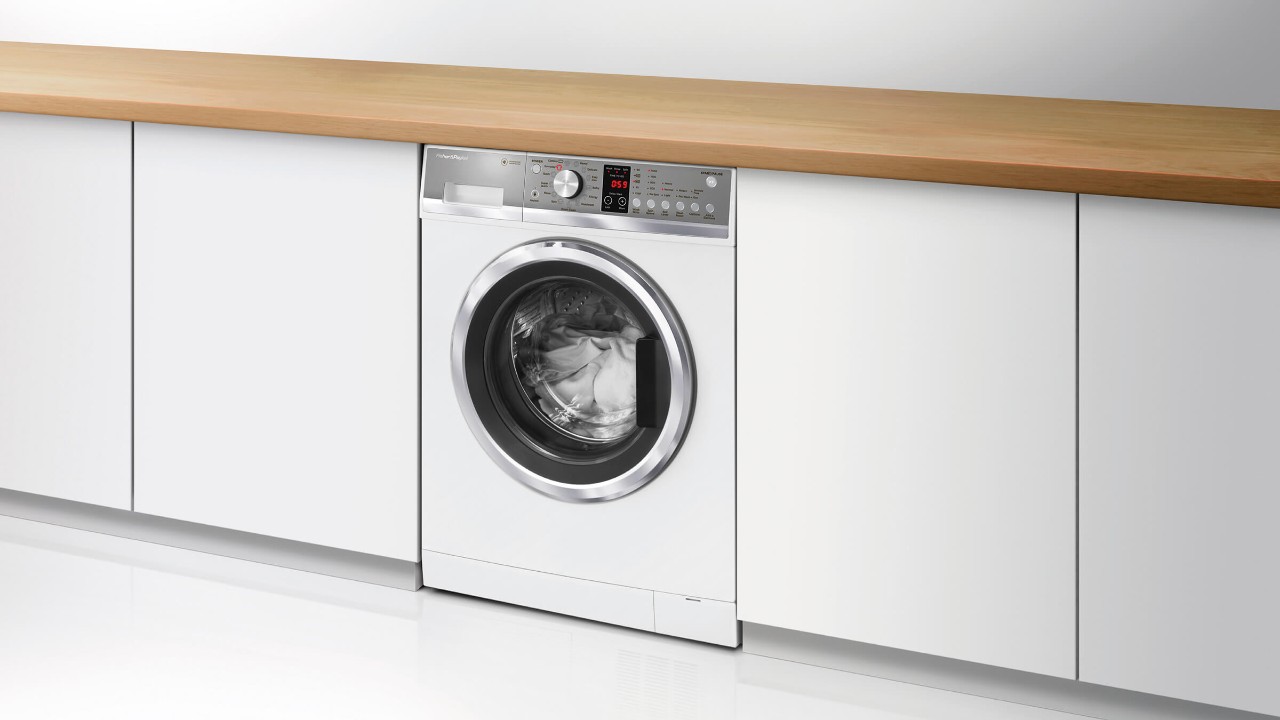 Self Diagnosis
Our Front Loaders are capable of diagnosing their own problems. A series of user warnings guide you to solve simple issues like "taps not on" or "overdosing detergent". Should a more complex problem arise a series of fault codes will guide an authorised service person to a speedy solution.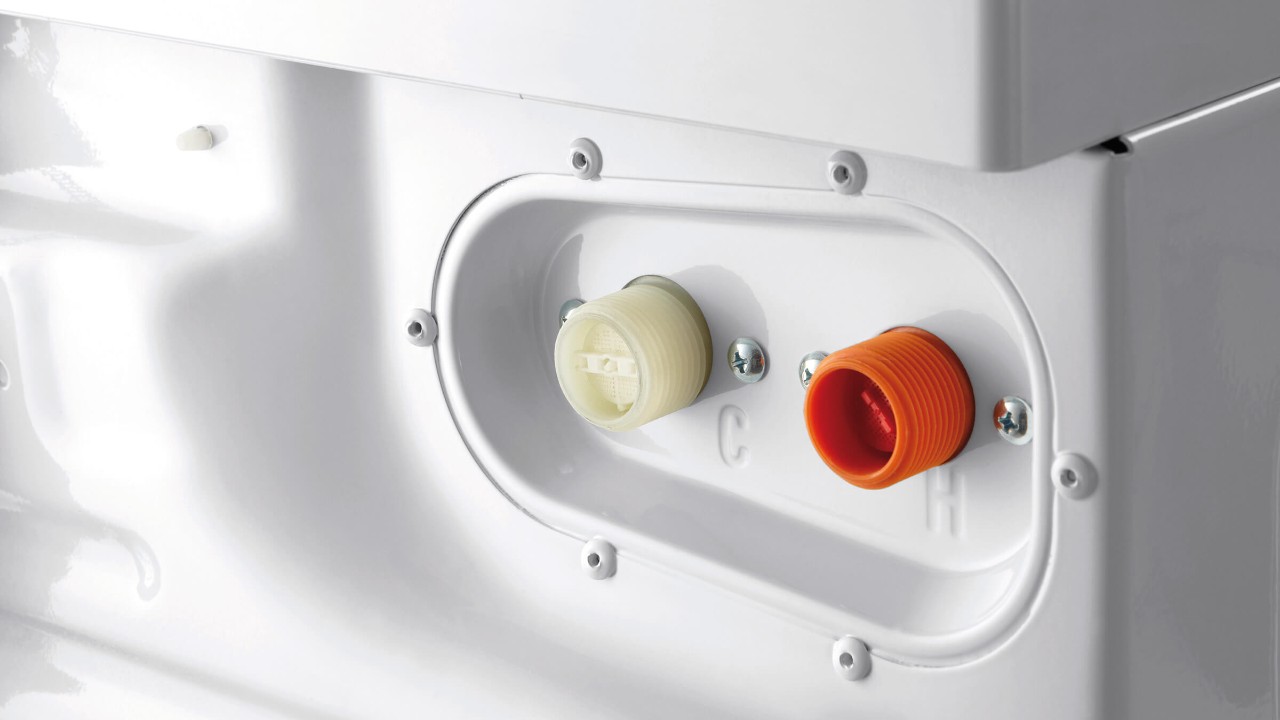 Hot and Cold Fill
Unlike many others, our Front Loaders let you choose whether your water is heated in the washing machine or uses your hot water supply. You can connect to cold only and let the washer heat the water, or if you wish to use hot water from your supply, connect to both hot and cold. Depending on your hot water supply, this may be a more energy efficient option, and speed up the cycles.

---
Chief Designer Laundry and Refrigeration
We've taken our 20 years of knowledge and incorporated that into our new front load washer, so essentially we have reinvented the front loader.
Play video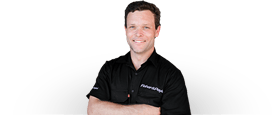 Our help desk is open 24 hours a day 7 days a week.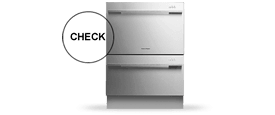 Authorised Service Centre networks available in most areas.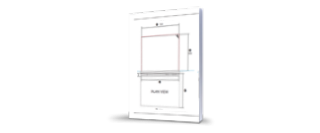 Download Fisher & Paykel planning files for use in your design process.